Hearne, TX (4/7/2021) – An accident involving three vehicles left Highway 6 backed up.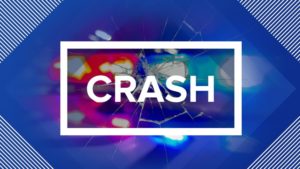 The wreck happened near the Brazos County Line just after 5 p.m. at Sadberry Road. An overturned vehicle, a pickup truck, and a third vehicle were involved in the crash.
Crash investigators will review all factors that may have led up to the accident and police reports will be made available in fourteen days.
Car Accident Lawyers

Car accidents are the reason many people suffer injuries, even accidents that cause people to be hospitalized in the intensive care unit at the hospital, or killed.

When these kinds of wrongful fatalities occur, it's important to seek a personal injury or wrongful death lawyer. They have the resources necessary to help you after your accident, and if your case happens to go to trial, they'll be able to rightfully represent you and your case.

If you would like to discuss your injury and accident case with a car accident lawyer from Sutliff & Stout, Injury & Accident Law Firm feel free to give us a call at (713) 405-1263 or send us an email to discuss your claim.
Source: KBTX