Houston, TX (6/2/2021) – A 3-year-old girl was killed and two others were injured in a traffic crash on the Eastex Freeway Wednesday morning.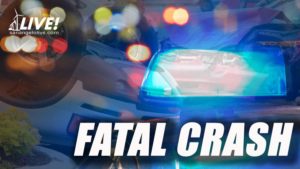 The accident happened on northbound U.S. 59 at Laura Koppe Road. A Chevrolet Traverse was headed northbound on the freeway when it stopped to avoid metal debris blocking a lane. As the driver attempted to avoid the debris, they were hit by a green Ford Taurus. Both vehicles spun out of control.
The girl was sent to Texas Children's Hospital where she was pronounced dead.
A 4-month-old passenger was taken to the hospital, where they remain in critical condition. She has since then passed away.
The driver of the Taurus, who was described as a 79-year-old man, is hospitalized with a broken leg along with various cuts and bruises.
Crash investigators will review all factors that may have led up to the accident and police reports will be made available in fourteen days.
Car Accident Attorneys
Watching your child experience an injury as a result of another person's negligence is extremely traumatic. No child should ever have to suffer, especially if the accident that caused their injury was avoidable. As a parent, you want the best for your child and will do anything to help them experience the best life possible. That's why when your child is injured, you need the help of a compassionate attorney who will fight for you.
For the case above, a 3-year-old was wrongfully killed in the wreck and a four-month-old suffered critical injuries. These events are unforeseen and traumatic. In cases like this, it's important to hire a car accident attorney since they have the knowledge and legal experience to handle a sensitive case such as this one. The family of the child that was wrongfully killed may be entitled to a wrongful death claim due to the sequence of events from the accident. They may be compensated for damages such as funeral expenses, medical costs, and emotional loss.
To schedule a free and confidential consultation about how much your personal injury claim or wrongful death claim is worth, please call or text our office anytime at 281-942-8694.