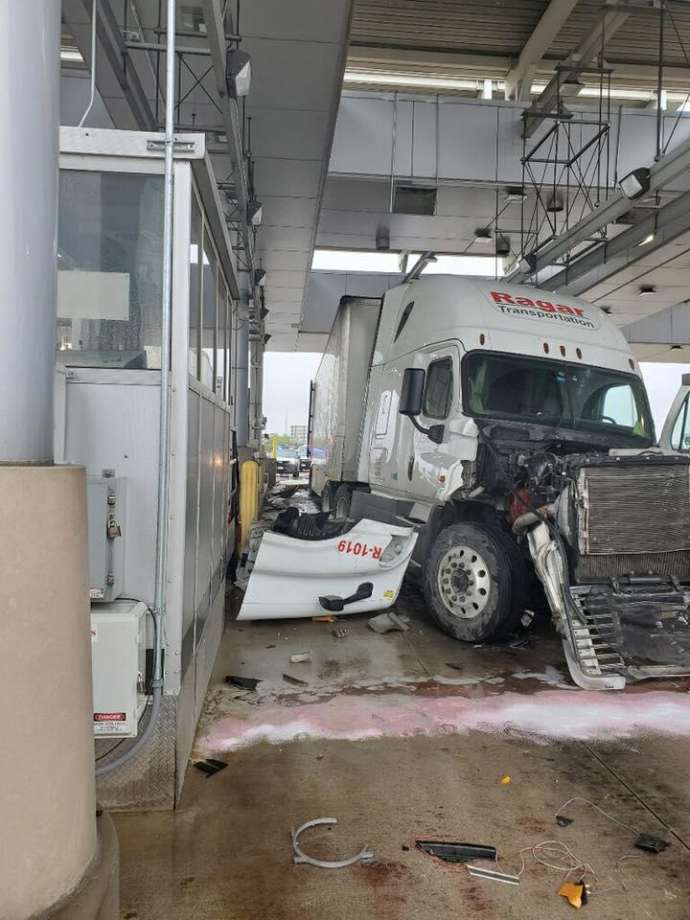 Laredo, TX (3/24/2020) – One person was injured and a Border Patrol checkpoint was damaged after a tractor trailer crashed into it Sunday.
The accident happened around noon when a tractor trailer failed to control his speed and crashed into an SUV waiting in the car lane at the Border Patrol checkpoint.
The driver of the SUV was taken to the hospital for injuries.
No one else was injured.
There was minor damage at the checkpoint.
Crash investigators will review all factors that may have led up to the accident and police reports will be made available in fourteen days.
Personal injuries, especially serious injuries, can result in thousands in pain and suffering, medical expenses, and recovery expenses you weren't ever prepared for. This is why it's important to seek legal counsel after an accident so as to be protected the best you can. At Sutliff & Stout, our Houston injury lawyers have the experience and resources to help you and your family during this difficult time. If you were injured during a car accident, call personal attorneys Sutliff & Stout at (713) 987-7111 or send us an email to discuss your case.
Source:  LMT Online