Etoile, TX (5/11/2021) – A two-vehicle accident killed a driver Tuesday in Nacogdoches County.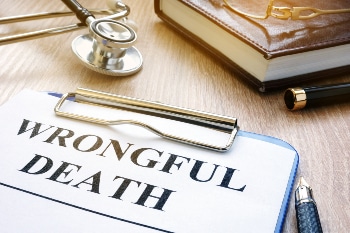 The accident happened on Highway 103 at FM 95 between a Kenworth tractor-trailer hauling lumber and a pickup truck. The pickup made an unsafe turn in front of the rig and was then struck in the driver's side. The rig traveled off the roadway and hit a tree.
The driver of the rig, 54-year-old Kenedy Edwards, was killed at the scene.
The driver of the pickup was sent to the hospital.
Wrongful Death Lawyers
Every year, a substantial number of people in Texas lose family members in accidents that were completely preventable and the result of someone else's negligence. These accidents can take many forms and can be caused by careless individuals or by businesses that fail to take the safety of others into account.
If you have lost a loved one in an accident that you believe was caused by the negligence of another person or party, you should discuss your legal options with an attorney as soon as possible. At Sutliff & Stout, PLLC, we are dedicated to obtaining justice through the Texas civil courts and work tirelessly to ensure that each client we represent obtains the largest settlement or award possible.
To schedule a free consultation with one of our Texas wrongful death lawyers, call our office today at 713-405-1263.
Source: KTBS, CBS19
Our deepest condolences go out to the families of the victims of this horrible incident. Please click the "Remove Post" link if you would like this post removed. REMOVE POST