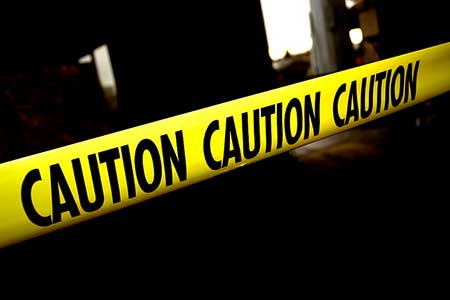 The legal profession is just like any other, in some respects. Practitioners can range from good to bad, skilled to unskilled, and trustworthy to untrustworthy. The quality of the attorney can, in most situations, make or break your case. While a skilled, experience attorney might cost more than an unskilled attorney in various legal matters, this is not the case in personal injury matters. This is because an attorney in a personal injury case will generally agree to receive a percentage of the award or settlement.
On average, a good injury attorney will cost you about as much as a lousy injury attorney. This means that in most situations, wondering whether you can afford an attorney shouldn't hold you back from getting the representation you deserve. You should, however, be aware of any red flags that might crop up when searching for an attorney. Below is a list of five traits to keep an eye out for. Keep in mind that this list is by no means comprehensive and that it is not ranked in order of importance.
1. Settlement Focused
A good lawyer should zealously represent you and try to help you meet your needs as much as possible in a case. Unfortunately, some attorneys are simply looking for a quick return on their work, and settle for less by aiming for first settlement offer on a regular basis. This is because taking the first settlement offered allows the attorney to quickly close a case and get his payment so that he can move onto other cases. When meeting with an attorney, make sure you find out what kind of record she holds. Does she give in to the first offer, or will she follow your case to court? Other ways to discover this trait are through peer or client rating services that disclose how the attorney presents himself in the legal field.
2. Guarantees
Most people are aware of the principle that if something sounds too good to be true, it probably is. The same principle applies to attorneys and promises. If an attorney guarantees a win, or if he guarantees a settlement in any amount, then you might want to get a second opinion. There are very few guarantees in a personal injury case, especially since the outcome of each case depends on the facts. Numerous guarantees, or lofty guarantees, can be an indication of somebody who is not concerned with your needs in a case, and is only concerned with making money.
For example, an attorney making outrageous guarantees might guarantee you millions of dollars in a settlement for your injury, regardless of its severity. Unless you have had a great deal of medical treatment, it is likely that the attorney is trying to lure you in with overblown awards. This can hurt your case more than help it, since you will be less likely to obtain full compensation for all damages you might incur as a result of the accident.
3. Generalization
When you hire an attorney, you expect to hire someone who has the skill and experience necessary to support your claim to its fullest extent. While there are successful attorneys out there who handle cases in multiple fields, such as family law and criminal law, personal injury cases require more specialized treatment. This is because personal injury cases cover a broad range of issues, and should be treated differently depending on the case. There are major differences between the two types of cases, ranging from the statute of limitations in each case to any supplementary laws that could be applied. Even the type of evidence used can be a dividing point between cases.
An extensive knowledge of traffic law wouldn't be too helpful if you were injured by a doctor's negligence. You want to hire someone who knows the rules and issues inside and out, so that you won't have to worry about your case. While specialization is important, a certificate from a board is not the only indication of ability. If an attorney isn't a certified specialist, she may have extensive experience dealing in one type of personal injury matter.
4. Excessive Clients
When you hire an attorney, you expect your case to be handled with the respect it deserves. You expect that your attorney will fight tooth and nail for you, both in and out of court, and that your case will matter to your attorney. When an attorney focuses more on quantity than quality, however, it can be easy to feel like your case is just another file on the attorney's desk. Unfortunately, there are attorneys out there who focus on handling a high number of cases, regardless of how that might affect their performance.
One thing to keep an eye out for is whether the person you speak with in the initial consultation is an actual attorney, or if he is just an employee of the attorney. This can be an indication that the attorney does not have enough time for you or your case. Some attorneys even focus solely on settlement negotiations and pass the case onto another attorney should the case go to trial. Your case matters, and you don't want to hire somebody who will provide you with a second-rate service.
5. Disorganized
Working in the legal system requires practitioners to be highly organized in their work practices. One of the traits that can be readily visible to anybody is how organized that person is. This doesn't just mean a sloppy work space, though. If an attorney seems like he has trouble keeping things together then you should find another attorney. Other red flags indicating disorganization include regularly arriving late to, or even missing, appointments, or poor communication skills.
If an attorney has trouble getting in touch with you, or has a reputation for not communicating with clients in a timely manner, then you could potentially miss big events in your case. In addition, a disorganized attorney can easily miss important filing dates or appointments, and could do irreparable damage to your case.