Crosby, TX (6/18/2021) – A tricyclist was fatally killed Friday morning in Crosby.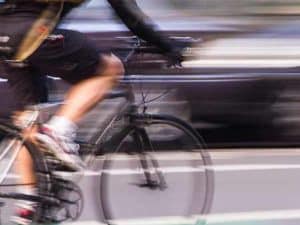 The accident happened along FM 1942 just before 4 a.m. between a bicyclist and a vehicle. According to police, a 57-year-old male tricyclist equipped with LED lights was headed northbound while a 24-year-old woman was driving behind. The woman hit the man from behind after failing to control her speed.
The man died as a result of the collision.
Crash investigators will review all factors that may have led up to the accident and police reports will be made available in fourteen days.
Bicycle Accident Lawyers
Bicyclists are often subjected to hit-and-runs, illegal driving practices, serious injuries, and property damage. In 2018, 857 bicyclists died in traffic crashes in the United States. Cyclists don't have the advantage of being encased in tons of protective technology like drivers and are more likely to be injured.
Sutliff & Stout is committed to bicycle safety and we are experienced bicycle accident attorneys. If you were seriously injured in a bicycle accident and live in Houston or the surrounding areas, call Sutliff & Stout, Injury & Accident Law Firm today for a free and confidential case review.
To schedule a free consultation, give us a call at 713-987-7111.
Source: ABC 13