Bowie County, TX (6/8/2021) – An east Texas crash involving multiple vehicles fatally killed a truck driver Tuesday morning.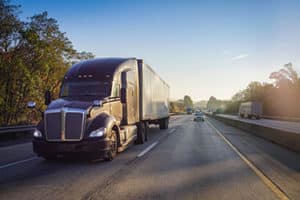 The accident happened on I-30 near Hooks around 2:30 a.m. A Freightliner truck-tractor was headed west on I-30 when it struck a cow and drove into the eastbound lane. This caused the truck to hit a Chevy Malibu. The trailer rolled over the eastbound lane and caused an oncoming second Freightliner truck-tractor to drive through the trailer and catch fire.
Then, a Volvo towing a trailer headed eastbound swerved to avoid the wreck but it hit the detached rear axle of the rolled trailer.
The driver of the second Freightliner was killed.
Three others suffered non-life-threatening injuries and were taken to the hospital.
The driver of the first Freightliner was not hurt.
Crash investigators will review all factors that may have led up to the accident and police reports will be made available in fourteen days.
Truck Accident Attorneys
In the case above, a cow on the road led to led to a deadly accident, causing the death of a driver and the injuries of three other people.
For crash investigations involving 18-wheelers, ECM's or Electronic Engine Modules will be brought in to examine how exactly the accident may have happened. ECM's have the ability to record every facet of data that occurred while the driver was driving the tractor-trailer. From documenting brake time to monitoring idle speed control systems, ECM's are proven to be vital evidence to every investigation.
If you live in Houston or the surrounding areas and were injured in an accident with a commercial truck or bus, call the truck accident lawyers at Sutliff & Stout today. Our experienced truck accident lawyers work tirelessly to get you the compensation you deserve. Call (713) 405-1263 and someone from our firm will be in touch with you to set up a free and confidential case evaluation.
Source: KSLA