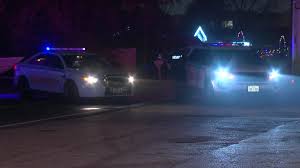 Houston, TX (11/29/2019) – A young boy is now hospitalized after being hit by a truck while riding his bike on Thanksgiving Day in an east Harris County neighborhood.
The accident happened near the intersection of Hollywood Street and Bandera Street around 8:40 p.m. The driver was in a white Dodge truck when he hit the boy, between the ages of 11 and 13, on the bicycle. He fled the scene before police arrived.
The boy was transported to a nearby hospital and is expected to make a full recovery.
Crash investigators will review all factors that may have led up to the accident and police reports will be made available in fourteen days.
Houston Car Accident Lawyers
If you or a loved one has been injured in a pedestrian or hit-and-run accident, the Houston pedestrian accident lawyers at Sutliff & Stout can help. Our experienced personal injury attorneys represent Texans in civil lawsuits against negligent drivers, and will work hard to get you the compensation you deserve. For a no-cost consultation with a Houston pedestrian accident lawyer, contact us today.
Source: KPRC Channel 2