Wood County, TX (8/1/2021) – A crash left two people dead and four others hospitalized Sunday morning near Quitman.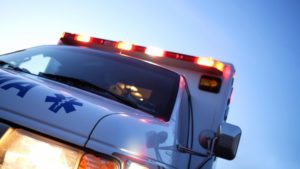 The wreck occurred around 11 a.m. when two vehicles collided with each other on County Road 3250. A Dodge Stratus was headed northbound while a Toyota Camry was headed southbound. For unknown reasons, the Dodge crossed into oncoming traffic and collided with the Toyota.
The driver of the Dodge was identified as Elizabeth Craven, 38. She was transported to UT-Health East Texas in Tyler, where she later died.
A passenger in her vehicle, Michael Martin, 45, was also transported to UT-Health East Texas in Tyler in stable condition.
The driver of the Toyota was identified as Amanda Sandifer, 39, and was transported to UT-Health East Texas in Quitman in stable condition.
Crash investigators will review all factors that may have led up to the accident and police reports will be made available in fourteen days.
Head-On Collision Lawyers
More often than not, crossing the center line while driving leads to wrong-way collisions, which then can lead to untimely deaths. Because a car is heading at you in the opposite direction in dangerous speeds, the consequences are deadly. According to the FHWA, in the United States, WWD crashes result in 300 to 400 people killed each year on average, representing approximately 1 percent of the total number of traffic related fatalities that occur annually.
Don't let a wrong-way collision halt your life for the worse. If you or a loved one were involved in a car accident with a wrong-way driver, immediately contact a legal expert to help you evaluate your options. Call car accident attorneys Sutliff & Stout at (713) 405-1263 or send us an email to discuss your car accident injury case.
Source: KLTV