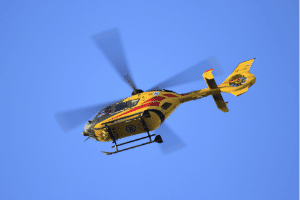 Hudspeth County, TX (12/19/2019) – Two people are now hospitalized after being involved in a deadly crash between a passenger vehicle and a semi-truck in Hudspeth County just outside of Van Horn.
The incident happened on Interstate 10 at mile marker 125 just before 8 p.m. The vehicles crashed and the two people that were hurt were taken via Life Flight from the scene to the hospital.
Truck Accident Lawyers, Sutliff & Stout
With any Texas roads, there are various commercial trucks that travel on a daily and nightly basis. While sometimes careful, they sometimes result in fatal crashes. A standard semi-truck weighs an average of 4,000 pounds while a large vehicle can weigh up to 80,000 pounds.
Because of the nature of their size, weight, and force, getting involved in an 18-wheeler accident can result in thousands in damages. It can result in pain and suffering, medical expenses, and loss of wages due to the extensive care replacing your work load. Even worse, it can result in death.
Pending the results of the investigation, if the semi-truck is seen at-fault and it turns into a case, the process of filing a truck accident claims begins. This consists of filing a claim, negotiations, and ultimately litigation if settlement cannot be obtained. This is why it's important to choose the right truck accident attorney for the best chance of receiving fair compensation. Our experienced truck accident lawyers at Sutliff & Stout work tirelessly to get you the compensation you deserve. Text or call (281) 853-8446 and someone from our firm will be in touch with you to set up a free and confidential case evaluation.