Houston, Texas (Feb. 25, 2023) – A man has been taken into police custody after speeding through an intersection, crashing into a vehicle which then launched him into four parked cars.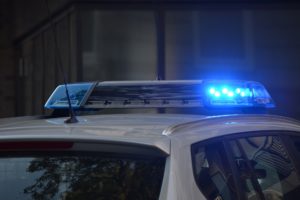 A white truck was seen speeding when a police turned on their lights in an attempt to pull over the vehicle. The truck allegedly sped down a side street, ending up at the intersection of Emancipation and Wheeler Ave.
While going through the intersection, the driver struck a convertible, sending the truck into the air. The vehicle landed on four nearby cars that were parked. No one was in those vehicle at the time of the crash. 
The man driving the truck was injured in the incident and is expected to be OK. The driver of the convertible was taken to a local area hospital for unknown injuries. 
Contact Personal Injury Attorneys
In the case above, several people were involved in the wreck. Important next steps include seeking medical treatment and filing a personal injury claim.
If an insurance company is making it difficult to receive payment of your claim, or a person's insurance is substantial, hiring a lawyer is in your best interest. In most of our large cases the company and its insurance company will have people on-site the day of the incident gathering evidence. If you hire a lawyer immediately, the lawyer can take steps to make sure that you and your family's interests are protected.
An attorney from Sutliff & Stout can deal with insurance adjusters for you, negotiate settlements, and represent your best interests if a lawsuit is needed. If you or a loved one were involved in a car accident, immediately contact a legal expert to help you evaluate your options. Call car accident attorneys Sutliff & Stout at (713) 405-1263 or send us an email to discuss your car accident injury case.
Source: ABC 13