Austin, Texas (September 28, 2022) – Emergency Services responded to reports on two people injured in a multi-vehicle crash in the late afternoon on Wednesday.
The crash occurred on Dessau Road, near the East Braker Lane intersection.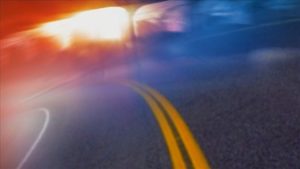 In total, seven people were involved in the accident, but only two were reportedly injured. One of the individuals was taken to St. David's Round Rock Medical Center for a serious injury. The other injured individual was transported to a local hospital.
Rear-End Accident Lawyers
Most people consider rear-end car accidents to be minor. These collisions occur in bumper-to-bumper traffic, in a parking lot, or in other situations when cars are moving at low speeds. When rear-end car accidents occur at high speeds, they can result in severe injuries and are sometimes fatal.
A rear-end collision can alter your life in seconds. In the blink of an eye, you may find yourself handling catastrophic medical debt and legal matters, all while trying to cope with a traumatic event. If you were in a rear-end accident caused by the negligence of another party, let the attorneys at Sutliff & Stout help you attain the justice you deserve. Call our office at (713) 987-7111 or fill out our contact form to get in touch with us today.
Source: CBS Austin