Beaumont, TX (4/22/2021) – Two men were killed in a fatal accident involving a crane Thursday afternoon.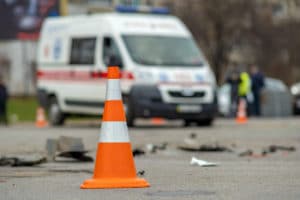 The accident happened along Interstate 10 west of Beaumont. A Toyota pickup headed westbound when a boom of a crane landed on top of the truck.
The victims were identified as Sarfaraz Karowadia, 37, and his passenger, Altaf Kasowadia, 42.
The accident had traffic at a standstill for hours. Roads reopened late Thursday night.
DPS stated that the boom came off from a commercial motor vehicle but further investigation states that construction crews in the area were working and operating a heavy crane. Troopers believe there was a malfunction that led to the accident.
DPS is in charge of the investigation and will take "several weeks." OSHA and federal officials are also involved.
According to the Bureau of Labor Statistics, 150,000 construction-related injuries occur every year. The attorneys at Sutliff & Stout can help you navigate the federal and state regulations that can affect your claims in a construction accident injury case. There might also be a number of parties who may be liable for your injury, such as the owners of the construction site, the contractors and subcontractors who worked on the site, the manufacturers of the equipment you used, etc. Not only can we help identify who should be held responsible, we're also ready to go to trial against the big companies and corporations that may owe you compensation.
The best course of action for anyone involved in a construction accident would be to acquire the services of an attorney specializing in personal injury cases. For a free case evaluation, please contact Sutliff & Stout online or by phone at (713) 405-1263.
Source: 12 News Now
Our deepest condolences go out to the families of the victims of this horrible incident. Please click the "Remove Post" link if you would like this post removed. REMOVE POST