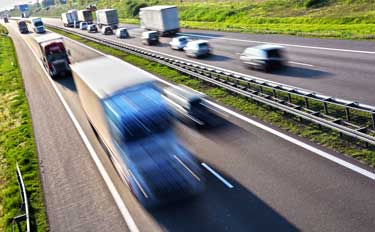 Iowa Park, TX (April 24, 2019) – Two people were killed in a fiery collision between two 18-wheelers on US Highway 287 near Iowa Park.
The truck accident happened around 2:00 a.m. near Rifle Range Road. According to DPS Sgt. Dan Buesing, the two 18-wheelers were traveling north collided with one another for an unknown reason.
The crash caused one of the tractor trailer to catch fire and flames quickly spread to the second truck.
One driver, Sukaram Sekhon was able to escape from his truck with minor injuries. Mr. Sekhon is from California.
Martin Allen Cain, 46, and Ronnie Lorenzo Brown, 29, were in another truck unable to escape and pronounced dead on the scene. Both men were from Ocala, Florida.
Crash investigators continue to investigate the fatal accident and police reports will be made available in approximately ten days.
If you or a loved one were involved in a truck accident, it is important to contact a legal expert to help you evaluate your options. Call (713) 987-7111 or send us an email to discuss your car accident injury case.
If a family member would like the name of a person removed for any reason, please click the "Remove Post" link. REMOVE POST
Source: Times Record News