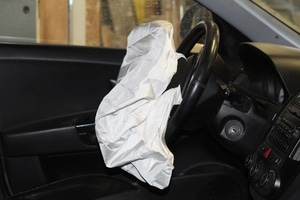 Houston, TX (7/6/2020) – Two people are dead after a crash on Highway 290 occurred Friday morning.
The accident happened around 5:48 a.m. when a vehicle hit a fixed object while driving on the highway.
Two adults were killed at the scene.
A child in the vehicle was pinned, but later rescued via STARFlight and was taken to Dell Children's Medical Center with potentially serious injuries.
Watching your child experience an injury as a result of another person's negligence is extremely traumatic. No child should ever have to suffer, especially if the accident that caused their injury was avoidable. As a parent, you want the best for your child and will do anything to help them experience the best life possible. That's why when your child is injured, you need the help of a compassionate attorney who will fight for you.
If you're in the Houston, Texas area and your child has experienced injuries, the team at Sutliff & Stout Injury and Accident Law Firm is here for you. We believe everyone deserves competent legal counsel and we will walk by your side every step of the way to provide you with just that.  If you or your child were involved in a car accident, immediately contact a legal expert to help you evaluate your options. Call car accident attorneys Sutliff & Stout at (713) 987-7111 or send us an email to discuss your car accident injury case.
Source: KXAN