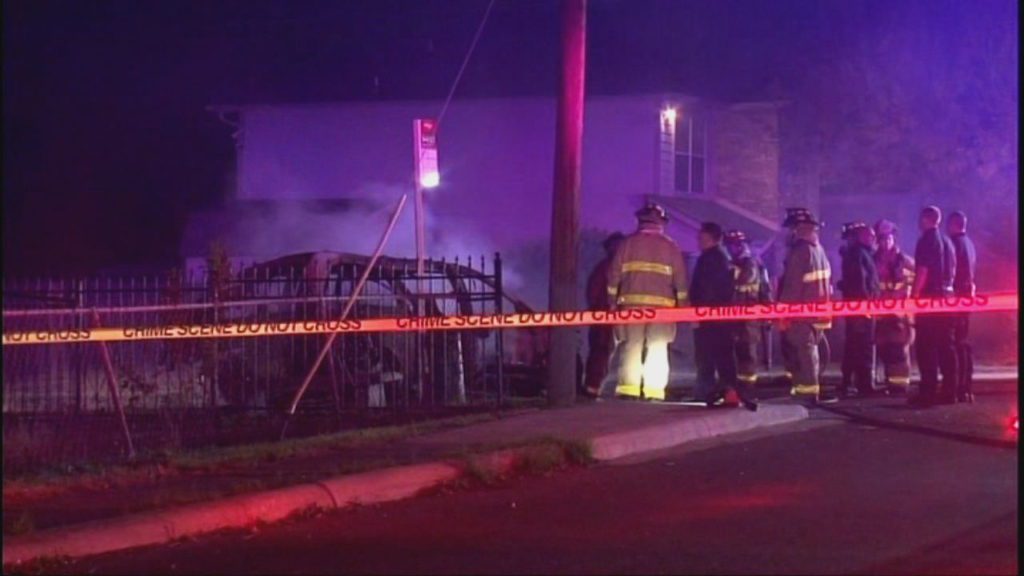 San Antonio, TX (1/2/2020) -Two people were killed early Wednesday morning after getting hit by a pickup truck going speeds of up to 120 mph in the Northwest Side of San Antonio.
The accident occurred around 12:30 a.m. on West Poplar and NW 26th Street when a minivan reversing out of the driveway was struck by a pickup going at dangerously high speeds. The minivan burst into flames. The truck then hit a utility pole, cutting out power for several homes in the neighborhood.
A 14-year-old teenager identified as Kristina riding in the minivan was ejected and killed at the scene.
Another person in the minivan, a 31-year-old man identified as Jesus Aguilar Jr., was killed on impact, according to police.
The two remaining passengers, a 1-year-old girl and a 5-year-old boy, suffered second-degree burns and were taken to University Hospital. Their condition remains unknown.
A bystander attempted to save the people inside the vehicle when he also suffered burns. He was taken to a local hospital.
The two people in the truck ran from the scene. The driver of the truck, 18-year-old Cesar Eduardo Gonzalez, was charged with two counts of failure to stop and render aid resulting in death.
Crash investigators will review all factors that may have led up to the accident and police reports will be made available in fourteen days.
According to the American Burn Association, burn victims make up over 700,000 trips to the hospital emergency rooms each year and of those visits over 45,000 of those individuals require hospitalization. Whether the burn injuries are the result of an explosion, electricity, acid or fire, you or your loved one will need experienced legal representation. At Sutliff & Stout, our Houston injury lawyers have the experience and resources to help you and your family in this difficult time. If you were injured during a fire, call personal attorneys Sutliff & Stout at (713) 987-7111 or send us an email to discuss your case.
Source: CBS Austin, KSAT
Our deepest condolences go out to the families of the victims of this horrible incident. If a family member would like the name of a person removed for any reason, please click the "Remove Post" link. REMOVE POST
Updated 1/3/2020