Houston, TX (9/12/2021) – A fiery crash involving an 18-wheeler left two people dead Sunday morning in southwest Houston.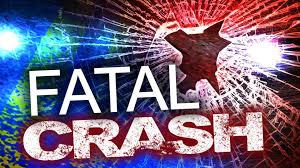 The accident happened on the southbound main lanes of the Southwest Freeway around 5 a.m. near West Bellfort. A vehicle was headed north in the southbound lanes when it clipped an oncoming 18-wheeler. The 18-wheeler lost control, went off the freeway over a barrier wall, and onto the feeder below. The truck burst into flames. 
The driver of the vehicle headed the wrong way and the driver of the 18-wheeler were both killed at the scene.
Crash investigators will review all factors that may have led up to the accident and police reports will be made available in fourteen days.
Head-On Collision Lawyers
Head-on collisions are more severe than minor fender benders or other types of car accidents. The injuries that result from head-on collisions are often serious and require immediate medical attention. The most common head-on accident injuries include traumatic brain injuries, spinal cord injuries, whiplash, and many more.
According to the FHWA, in the United States, WWD crashes result in 300 to 400 people killed each year on average, representing approximately 1 percent of the total number of traffic related fatalities that occur annually. Although this is a small percent, these crashes have the deadliest consequences. If you or a loved one were involved in a car accident with a wrong-way driver, immediately contact a legal expert to help you evaluate your options. Call car accident attorneys Sutliff & Stout at (713) 405-1263 or send us an email to discuss your car accident injury case.
Source: ABC 13