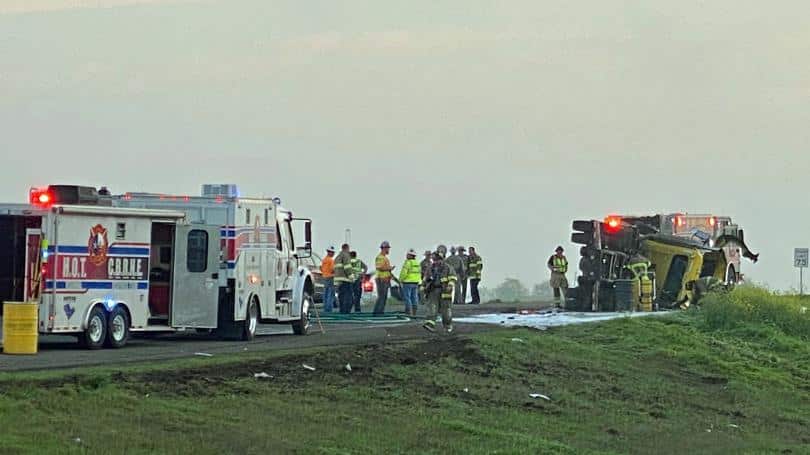 Axtell,TX (3/12/2020) – An accident involving an 18-wheeler and a vehicle left two people injured in Axtell Wednesday morning.
The accident happened around 7 a.m. at State Highway 31 and FM 2311 when a passenger car failed to stop at the highway intersection and drove into the path of the 18-wheeler. Both vehicles collided. The 18-wheeler overturned.
Both drivers were taken to the hospital for unknown injuries.
Crash investigators will review all factors that may have led up to the accident and police reports will be made available in ten days.
Truck Accident Lawyers
The impact of a big rig is much greater than a standard motor vehicle. Therefore, the severity of an injury may vary based on the accident. Minor injuries can evolve in to major injuries, and therefore results in thousands in medical bills people can't afford.
A truck accident attorney can help you file a personal injury claim. Our experienced truck accident lawyers at Sutliff & Stout work tirelessly to get you the compensation you deserve. Text or call (281) 853-8446 and someone from our firm will be in touch with you to set up a free and confidential case evaluation.
Source: KWTX