Houston, TX (5/30/2021) – A driver going at high speeds caused a fatal crash that left two people dead Sunday night.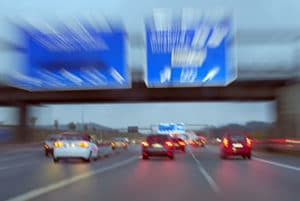 The accident happened on I-10 East Freeway at Normandy when a Dodge Challenger Hellcat going at least 100 mph collided with two other cars. One of the vehicles with three occupants caught fire.
Two of those individuals died in the crash.
Four others were left with injuries and sent to the hospital. One of those suffered serious burns.
Crash investigators will review all factors that may have led up to the accident and police reports will be made available in fourteen days.
Hiring a Car Accident Lawyer
High-speed crashes are incidents that end up in tragedy and should never be conducted in the first place. The case above is exactly the reason why – two people were killed and four suffered injuries, some of them deadly burns. Death is one of the deadliest results to come from a car accident. It involves damages such as pain and suffering, funeral expenses, and even loss of inheritance. Because these damages can be devastating, it is important to have an experienced lawyer handling the case who understands the damages of wrongful death.
In the United States in 2009, thousands of people are killed every year due to some type of fire-related incident and significantly more people sustain burn-related injuries. Many burn injuries and deaths in Houston, Texas are due to the carelessness or recklessness of others.
According to the American Burn Association, burn victims make up over 700,000 trips to the hospital emergency rooms each year and of those visits over 45,000 of those individuals require hospitalization.
If you or your loved one were a victim of a burn injury due to negligence, it's important to contact legal assistance. The aggressive burn injury lawyers at Sutliff & Stout can protect you from further damage. We understand the taxing and tiresome process of healing and you shouldn't suffer through your burn injuries alone. For a free consultation, contact (713) 405-1263 and someone from our firm will be in touch.
Source: ABC 13