Edinburg, TX (6/27/2021) – A wrong-way driver caused a head-on crash Sunday morning and left two people dead.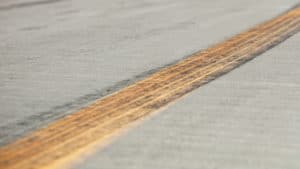 The crash happened around 5:41 a.m. north of Highway 281. A blue Nissan Sentra was headed southbound in the northbound lanes when it struck a silver Chevy Volt.
The driver of the Nissan Sentra, a 20-year-old man, was killed at the scene.
The 31-year-old driver of the Chevy was taken to the hospital, where he later died.
Crash investigators will review all factors that may have led up to the accident and police reports will be made available in fourteen days.
Texas Car Accident Attorneys
Wrong-way collisions are one of the most deadly kinds of collisions on roads even though they are less common. According to a Highway Special Investigation Report, a study in Virginia found the fatality rate for wrong-way collisions on controlled-access highways to be 27 times that of other kinds of accidents.
Because the driver of the Sentra caused a wrong-way accident by driving southbound in the northbound lanes, the family of victims have a right to file claims against the driver and their insurance. It is important to have an experienced lawyer handling the case who understands personal injury. An attorney can deal with insurance adjusters for you, negotiate settlements, and represent your best interests if a lawsuit is needed.
If you or a loved one were involved in a car accident, immediately contact a legal expert to help you evaluate your options. Call car accident attorneys Sutliff & Stout at (713) 405-1263 or send us an email to discuss your car accident injury case.
Source: KRGV