Collin County, TX (6/28/2021) – Two people are dead and three people were injured Monday afternoon after a gas line exploded near Farmersville.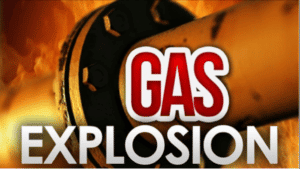 The incident happened around 4 p.m. near FM 2756 near Highway 78. It is unclear what caused the explosion.
According to police, the people involved were contractors for Atmos Energy who were servicing a gas line in the area at the time of the explosion.
Two of the injured people were taken to the hospital.
Experienced Explosion Lawyers, Sutliff & Stout
Victims of explosions and their families often have to overcome not only the immediate trauma from an explosion but also potentially high economic and noneconomic losses. Those who survive pipeline explosions often suffer first- and second-degree burns which may leave them disfigured for life.
Sutliff & Stout, Injury & Accident Law Firm has the knowledge and expertise to help explain your rights and to maximize your compensation and recovery. The lawyers at Sutliff & Stout, Injury & Accident Law Firm can assist you with:
Determining the source and cause of the pipeline explosion; and
Identifying the liable parties.
Sutliff & Stout Law Firm has recently obtained a confidential settlement in the amount of $110,000,000.00. The case stemmed from a pipeline explosion that resulted in significant burn injuries.
If you've been injured in a pipeline or natural gas explosion, you need a trusted and experienced personal injury lawyer fighting for you. Don't settle for less – contact Sutliff & Stout Law Firm at 713-405-1263 for your natural gas explosion case.
Source: WFAA