Dallas, TX (10/3/2020) – Two Dallas Baptist University students were killed and three others were injured in a two-vehicle wreck Saturday night.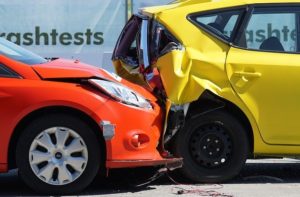 The crash happened shortly before midnight on Mountain Creek Parkway when a 21-year-old woman headed westbound hit the back of another vehicle.
Two first-year students, Kaitlyn Kotzman, 18, and Karina de la Rosa, were killed. They were both passengers in the car that was hit.
Three people, who were also students at the university, suffered life-threatening injuries. They are now recovering.
Crash investigators will review all factors that may have led up to the accident and police reports will be made available in fourteen days.
According to NTSB, almost half of all two-vehicle crashes were rear-end crashes between 2012 and 2014. In addition, these crashes killed more than 1,700 people each year. Furthermore, these kinds of crashes are ultimately a consequence of distracted driving or following too close behind a vehicle, as reported by the NHTSA. Being hit from behind is why the two passengers were fatally killed. The families of Kotzman and de la Rosa are entitled to wrongful death claims due to the rear-end accident.
Rear-end collisions are just one of many types of collisions attorneys Sutliff and Stout represent. At Sutliff & Stout, our personal injury attorneys are guided by a singular belief: That access to competent legal representation is a fundamental right.
If you or a loved has been seriously injured, we want to help. If you need to discuss a rear-end accident case with a personal injury lawyer from Sutliff & Stout, Injury & Accident Law Firm feel free to give us a call at (713) 987-7111 or contact us online.
Source: NBCDFW
Our deepest condolences go out to the families of the victims of this horrible incident. Please click the "Remove Post" link if you would like this post removed. REMOVE POST