Stephenville, Texas (Jan.19, 2023) – A pair of workers were injured while working at a historic church in Stephenville.
The pair were working on a restoration project for the First Baptist Church. The building features large stones that somehow fell off and injured the two workers. The two were taken to a local hospital for their injuries.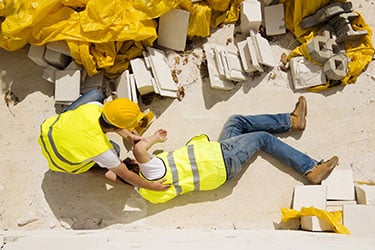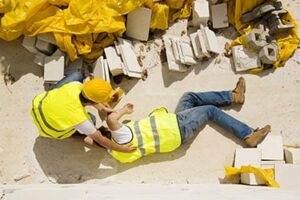 The church currently houses a daycare. No children or teachers were injured in the accident. 
It is unclear at this time what caused the stones to fall. 
Construction Accident Lawyers
Each day in the U.S. workers are injured while on duty. Unfortunately, the number of injuries and deaths is far higher for those working in the construction industry.
In fact, in 2008, the Federal Bureau of Labor Statistics stated that the construction industry has the second-highest fatalities in the U.S. The study also revealed that construction workers have a higher-than-average number of days off from work because of illness or injury. Other studies have indicated that one out of every ten construction workers will be injured on the job at some point during their career.
If you were hurt in a construction zone accident, don't wait to contact a competent Houston construction zone accident lawyer. The legal team at Sutliff & Stout will be your biggest advocate to ensure you're fairly compensated for your damages. We possess the collective experience, knowledge, and resources necessary to obtain positive results for your accident case. Contact us today! 
Source: KGNS