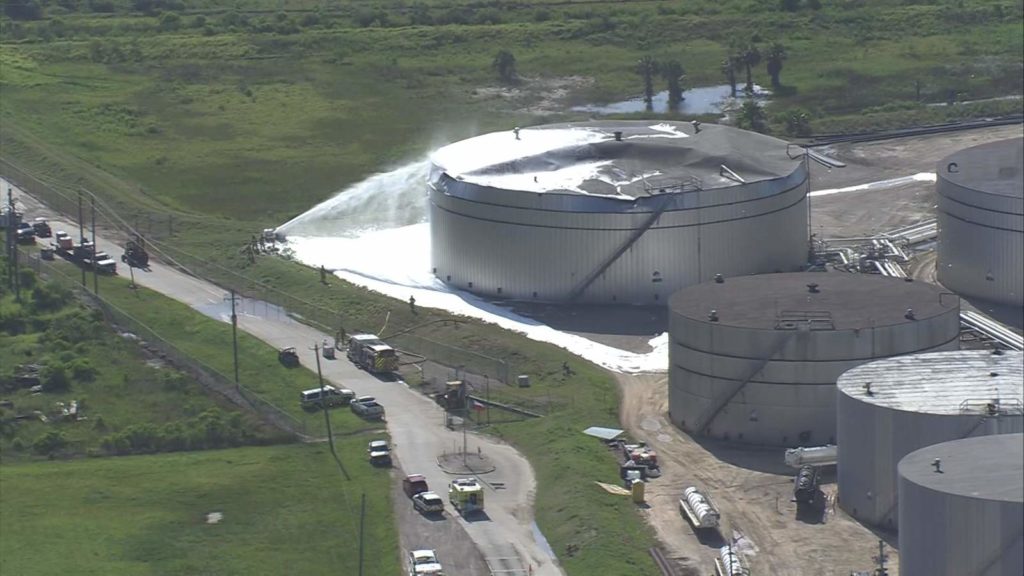 Galveston, TX (5/20/20) – Two people are now injured after an oil tank explosion in Galveston, Texas.
The accident happened at Pelican Island Storage Terminal on GTI Boulevard on Pelican Island. The tank exploded while workers were welding in close proximity to the tank. The tank carried 2 million gallons of crude oil that exploded.
Firefighters are using foam cannons to try and put out the fire.
Two workers were injured but there is no word on the state of their conditions.
Investigators will review all factors that may have led up to the accident and police reports will be made available in fourteen days.
Contact an Explosion Lawyer
According to the Bureau of Labor Statistics, in 2004 there were over 4.2 million job-related injuries and illnesses and over 5,700 on the job fatalities. When an injury occurs on the job, workers have a right to worker's compensation. Workers' compensation is typically provided by an employer to help an injured worker with his medical bills and lost wages.
Because there was a death and three other people left injured after a workplace accident, it's important to file the necessary claims to be compensated. If you or a loved one has been injured in a workplace accident, you should consult one of our experienced and aggressive workplace accident attorneys. In an effort to help you or your loved, the attorneys of Sutliff & Stout, PLLC are happy to speak with you free of charge to discuss your concerns and
Source: Click 2 Houston