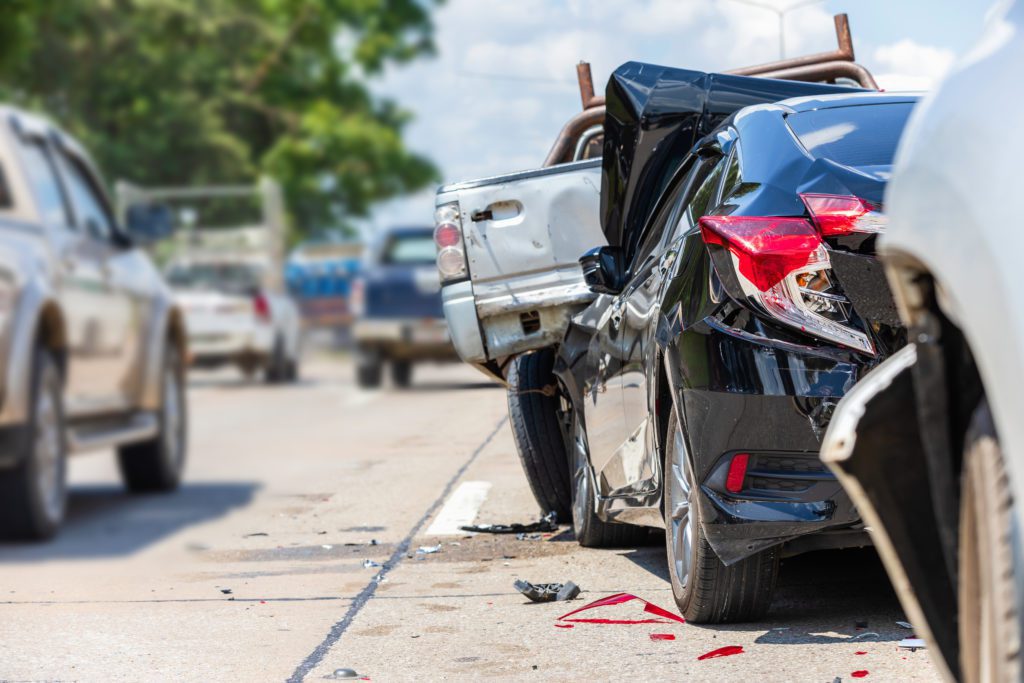 The National Highway Traffic Safety Administration (NHTSA) released new data, estimating that 42,915 people died in 2021 in motor vehicle-related accidents. This staggering total is a 10.5% increase over the 2020 estimate of 38,824 lives lost. These figure include all victims of vehicle based accidents including deaths of pedestrians.
Fatalities rose across the accident spectrum. Deaths on rural interstates and urban arterial roads both rose by 15%. Multiple vehicle crashes and speed related crashed also crept up, ticking up 16% and 5%, respectively. In 2020, during the COVID-19 pandemic, speeding related fatalities rose sharply, increasing 17% over the previous year.
The largest jump among age demographics came among those aged 35-45, rising by 15%. The 65+ age group was the second highest riser, climbing 14% over the previous year. In total, every age demographic tracked by the NHTSA rose by a minimum of 6%.
The NHTSA classifies fatalities in eight separate person types; driver, passenger, motorcyclist, pedestrian, pedalcyclist, involving large trucks, speeding related, and alcohol involved. The greatest increase in fatalities among these groups was a split between pedestrians and fatalities involving large trucks. Both rose by 13% in 2021.
The majority of accidents appeared at night, with fatalities totaling 23,116, a rise of 11% compared to 2020. In total, more than 23,000 individuals lost their lives during evening commutes. Urban based road fatalities also rose in 2021, climbing 16% over the previous year's total.
We want to help you too.
Submit the short form below to get a free case review.
 What Can I Do if a Loved One is in a Fatal Accident?
Following a fatal crash, law enforcement will conduct an investigation of the accident while on the scene. Afterwards, their police report will be used to give context in establishing who is at fault. Often times, criminal charges are not presented in a fatal crash, except for two specific scenarios:
Intoxicated Driving – In Texas, it is against the law to operate a motor vehicle while under influence of drugs or alcohol. If the at-fault driver is found to have been intoxicating during the time of accident, it's a possibility that criminal charges may be brought forward.
Reckless Driving – According to Texas state law, reckless driving can be defined as "willful or wanton disregard for the safety of others or personal property." In this situation, the at-fault driver can be brought forward on criminal charges.
If the local criminal courts pursue criminal charges, often times they will contact to the family of the victim. In this instance, the family has little control of the course of the case. The most common form of legal action for families' in this situation is typically a civil lawsuit.
More Information About Wrongful Death Lawsuits
Families wishing to pursue civil action can do so by filing a wrongful death lawsuit. This type of suit allows for the surviving family members to receive financial compensation for the loss of their loved one. Although this will not bring back the person, or quell the loss, it may help the family to cover to:
Cover medical expenses
Loss of financial support
Funeral and burial costs
Emotional damages and suffering
Punitive damages
In the State of Texas, it is important to know that only the immediate family of the victims have a right to file a wrongful death lawsuit. These include the surviving spouse, children, and parents of the victim. Lastly, it is critical to remember that a lawsuit like this, must be filed within two years of the accident to be in accordance with the Texas statute of limitations.
Contact the Wrongful Death Personal Injury Lawyers at Sutliff & Stout
No person should have to lose a loved one in a car crash due to another driver's negligent actions. If you have lost a loved one in a car accident near Houston, it's essential to contact a skilled wrongful death lawyer. At Sutliff & Stout, we understand the stress and devastation accompanied by fatal car accidents and are dedicated to taking a personalized approach to every case. Our firm has been recognized as one of the top 3 personal injury law firms in Houston, and our team has helped thousands of individuals with their car accident claims.
If you are looking to discuss your car accident case with a personal injury lawyer, the team at Sutliff & Stout is here to help. Call us today at (713) 405-1263 or contact us online to discuss your injury or car accident claim.