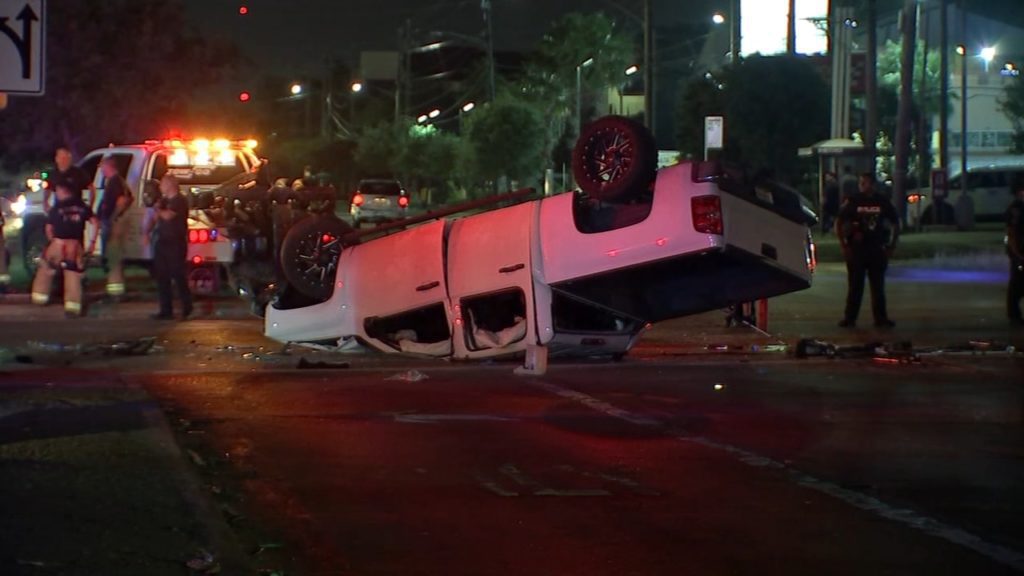 Houston, TX (5/26/2020) – A woman remains injured after a pickup truck flew off a freeway in order to avoid street racers in Houston.
The incident happened Thursday evening around 10:20 p.m. near Little York. Street racers were racing on the North Freeway and caused vehicles to get out of the way. One pickup truck carrying Hedley Rivera, his wife Jessica, and 1-year-old son Darwin fell off the freeway after one car rear-ended it trying to get out of the way. The truck fell 15 feet and landed on its roof.
Jessica remains in the hospital.
Darwin and Hedley Rivera were not hurt.
The racers got away.
Crash investigators will review all factors that may have led up to the accident and police reports will be made available in fourteen days.
The Sutliff & Stout Law Firm has recently reported too many accidents that happen with high speed racing. These accidents can be easily prevented by driving defensively and by choosing not to be involved in a car race. When drivers neglect this practice, it can lead to horrific accidents, and even death.
If you or a loved one were involved in a car accident, it is important to contact a legal expert to help you evaluate your options. Call (713) 987-7111 or send us an email to discuss your accident injury case.
Our deepest condolences go out to the families of the victims of this horrible incident. If a family member would like the name of a person removed for any reason, please click the "Remove Post" link. REMOVE POST