San Augustine, TX (9/3/2020) – A woman is now injured after a semi-tractor-trailer t-boned her vehicle at an intersection Thursday afternoon.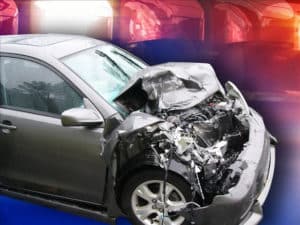 The accident happened around 1 p.m. at SH 147 and US 96. A Toyota driven by 20-year-old Autumn Stevens was turning onto US 96 from SH 147 when she drove into the path of a Freightliner.
Stevens was taken to UT Tyler for her injuries.
The driver of the Freightliner was not injured.
Crash investigators will review all factors that may have led up to the accident and police reports will be made available in fourteen days.
Texas Car Accident Lawyers
T-Bone car accidents, also known as side-impact collisions, can cause drivers and passengers to suffer severe injuries. These accidents are unique because unlike other types of collisions, such as rear-end or head-on collisions, victims of T-bone collisions are only separated from the colliding vehicle by a thin door and window.
With any Texas roads, there are various commercial trucks that travel on a daily and nightly basis. While sometimes careful, they sometimes result in fatal crashes. A standard semi-truck weighs an average of 4,000 pounds while a large vehicle can weigh up to 80,000 pounds. Because of the nature of their size, weight, and force, getting involved in a semi-truck accident can result in thousands in damages.
If you are injured in a T-bone collision or any other type of car accident, seek medical attention for your injury as soon as possible. Then, consider working with experienced personal injury lawyers Sutliff and Stout to pursue compensation for your damages. If you would like to discuss your injury and accident case, feel free to give us a call at (713) 987-7111 or send us an email to discuss your claim.
Source: East Texas Matters 
Our deepest condolences go out to the families of the victims of this horrible incident. Please click the "Remove Post" link if you would like this post removed. REMOVE POST