Houston, TX (8/25/2021) – A woman was fatally killed by a suspected drunk driver on the North Freeway in Houston on Wednesday.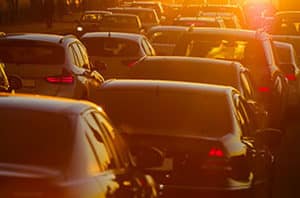 The accident happened around 11 p.m. on the inbound lanes of I-45 just before the Beltway when a woman's vehicle broke down. Her Toyota 4-Runner became stranded in a moving lane. As she got out, a Chevy pickup truck came by and hit the woman. The Chevy then caught fire.
She was pronounced dead at the scene. 
The driver of the Chevy, a 20-year-old man, was rescued by Good Samaritans and was taken to the hospital. He now has a charge of Intoxication Manslaughter. 
Crash investigators will review all factors that may have led up to the accident and police reports will be made available in fourteen days.
Texas Car Accident Attorneys
According to Texas Law, Intoxication Manslaughter involves an intoxicated driver that causes the death of someone else while they are behind the wheel. Because a woman was killed, and the driver is seen to be negligent while behind the wheel, it's important to seek legal assistance who handles cases of negligence and Intoxication Manslaughter.
An attorney can best represent you, negotiate settlements, and deal with insurance claims as you navigate your accident case. If you or a loved one were involved in an accident, immediately contact a legal expert to help you evaluate your options. Call personal injury attorneys Sutliff & Stout at (713) 405-1263 or send us an email to discuss your car accident injury case.
Source: ABC 13