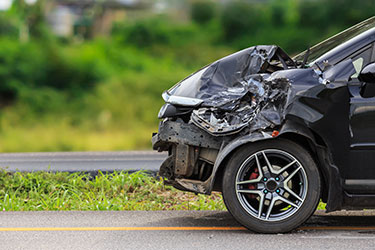 Harris County (April 9, 2019) – Police are looking for the driver who hit and killed a woman with his vehicle in northeast Harris County.
The hit-and-run accident happened Monday night around 10:00 p.m. near Aldine Mail Route Road and Eastex Freeway. According to authorities 27-year-old Laquria Williams was walking with her sister-in-law to a nearby store.
When Ms. Williams was crossing the 4900 block of Aldine Mail Route Road, she was not in a designated crosswalk and she didn't yield the right of way to oncoming traffic. Ms. Williams was hit by a vehicle and died at the scene.
According to witness statements, the driver of the vehicle stopped, got out of the vehicle and appeared distraught that he hit someone. However, he left the scene with failure to render aid. Authorities describe the vehicle as a white or silver Chevy SUV with damage to the driver's side headlight.
If found, the driver could face a charge for failure to render aid. If anyone has information about the hit-and-run accident should call the Harris County Sheriff Office's Vehicular Crimes Division at (713) 274-7400.
If you or a loved one were involved in a car accident, it is important to contact a legal expert to help you evaluate your options. Call (713) 987-7111 or send us an email to discuss your car accident injury case.
Source: Click 2 Houston
Our deepest condolences go out to the families of the victims of this horrible incident. If a family member would like the name of a person removed for any reason, please click the "Remove Post" link. REMOVE POST