Houston, TX (6/13/2021) – A woman died from her injuries sustained in a crash north of Houston early Sunday.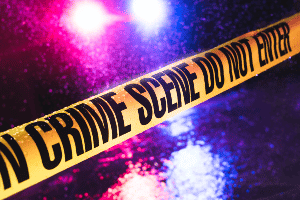 The accident happened around 12:30 a.m. on the I-45 southbound feeder road near Greens Road. A sedan was found crashed into a pole where responders found a man and woman pinned inside.
The man suffered minor injuries while the woman suffered major injuries. She was taken to an area hospital where she later died.
The man, also the driver, was taken into custody on suspicion of DWI.
Crash investigators will review all factors that may have led up to the accident and police reports will be made available in fourteen days.
DWI Accident Lawyers
In the case above, the driver was taken into custody on suspicion of DWI. Texas is ranked number one when it comes to alcohol-impaired driving fatalities. In 2018, there were 940 people killed in car accidents when a driver was under the influence of alcohol. Most drunk driving accidents occur on a Saturday between 2:00 am and 3:00 am. Driving under the influence holds harsh consequences and getting in an accident can worsen and lead to criminal penalties. 
If you or a loved one has been injured or killed by a drunk driver accident, you may have legal recourse. You have too much at stake to handle a complicated drunk driving case on your own. Do not wait to seek advice from an experienced drunk driving accident attorney. For a free case review contact the law office of Sutliff & Stout at (713) 405-1263 or contact us online.
Source: Click 2 Houston