Willis, TX (6/30/2021) – A woman is dead and a teenager was hospitalized Wednesday after a fatal head-on collision occurred near Willis.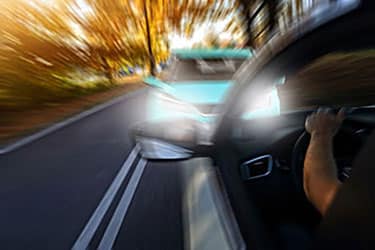 The crash happened around 7:37 p.m. on FM 1484 near Ike White Road after a driver reportedly fell asleep. A 28-year-old Cleveland man was driving a Chevrolet Silverado northeast on FM 1484 when he fell asleep and veered into oncoming traffic. He struck a motorbike head-on.
Responders found one person dead and another seriously injured. The surviving individual, a 15-year-old girl, was airlifted to the hospital in critical condition.
The person who was killed was identified as 53-year-old Pamela Jean Dunlap. She was riding a Harley Davidson FLS.
Crash investigators will review all factors that may have led up to the accident and police reports will be made available in fourteen days.
Distracted Driving
Distracted driving is a top cause of car accidents in Houston. Although most people associate distracted driving with cellular devices, there are a variety of reasons for distracted driving and all of them are dangerous. Common types of distracted driving include:
Driving drowsy
Listening to something distracting
Eating while driving
Adjusting car controls while driving
In the case above, a driver fell asleep at the wheel, causing a fatal head-on collision with a Harley Davidson. As a result of the wreck, a woman was killed and a teenager was critically injured. If you or a loved one were injured in a car accident involving a distracted driver, speak with an experienced accident attorney at Sutliff & Stout—we're dedicated to serving injured accident victims throughout Houston, Texas. 
Source: Your Conroe News