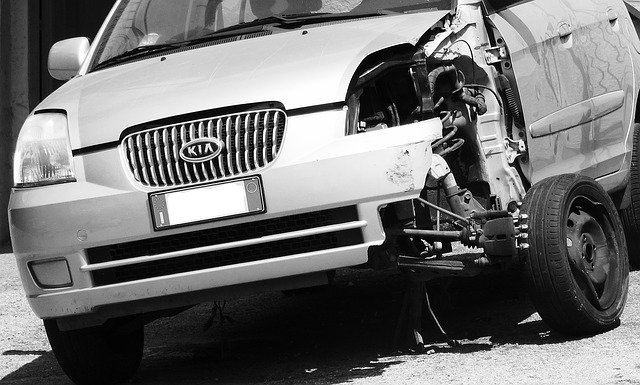 Nacogdoches, TX (6/22/2020) – A fatal wreck in Nacogdoches County left one young man dead Saturday night.
The crash happened on State Highway 7 and Farm-to-Market Road 2713 at about 10:15 p.m.
According to DPS, a Ford pickup driven by 19-year-old Datravis Duncan ran a stop sign on FM 2713 and crashed into a Toyota pickup driven by 26-year-old Timothy Quinn.
Both victims were taken to the hospital.
 DeSkyhen Crockett, 19 from Center, was a passenger in Duncan's Ford. He was pronounced dead at the scene.
Crash investigators will review all factors that may have led up to the accident. Evidence such as photographs, witness statements, and police reports should be documented by officials at the scene. These police reports will be made available in fourteen days.
For fatal collisions, such as the one above, police will conduct a substantial crash investigation. This investigation includes the collection of data at the point of impact such as tire marks, crash dynamics, and the final rest position of the vehicles involved in the crash. Interviews are also conducted.
Each investigation provides confidential and detailed information about pre-crash, crash, and post-crash events of all factors that may have contributed to the crash.
In addition to the investigation, each family must file a claim with their respective insurance company. The family of Crockett may be entitled to a wrongful death claim. The family members involved have a right to be compensated for damages including funeral expenses, pain and suffering, and lost earning capacity.
If you or a loved one were involved in a car accident, it is important to contact a legal expert to help you evaluate your options. Call Houston auto accident attorneys Sutliff & Stout at (713) 987-7111 or send us an email to discuss your car accident injury case.
Source: CBS 19
Our deepest condolences go out to the families of the victims of this horrible incident. If a family member would like the name of a person removed for any reason, please click the "Remove Post" link. REMOVE POST