Riding a bike in Texas is an experience like no other. Whether you are zooming through the charming Hill Country or the wide-open spaces of West Texas, the sense of freedom that comes with it is hard to match. But did you know that Texas is one of the top three deadliest states for bikers? More than 500 motorcyclists die in crashes yearly in the Lone Star State. Notably, a majority of these accidents could have been prevented with proper safety gear, primarily helmets.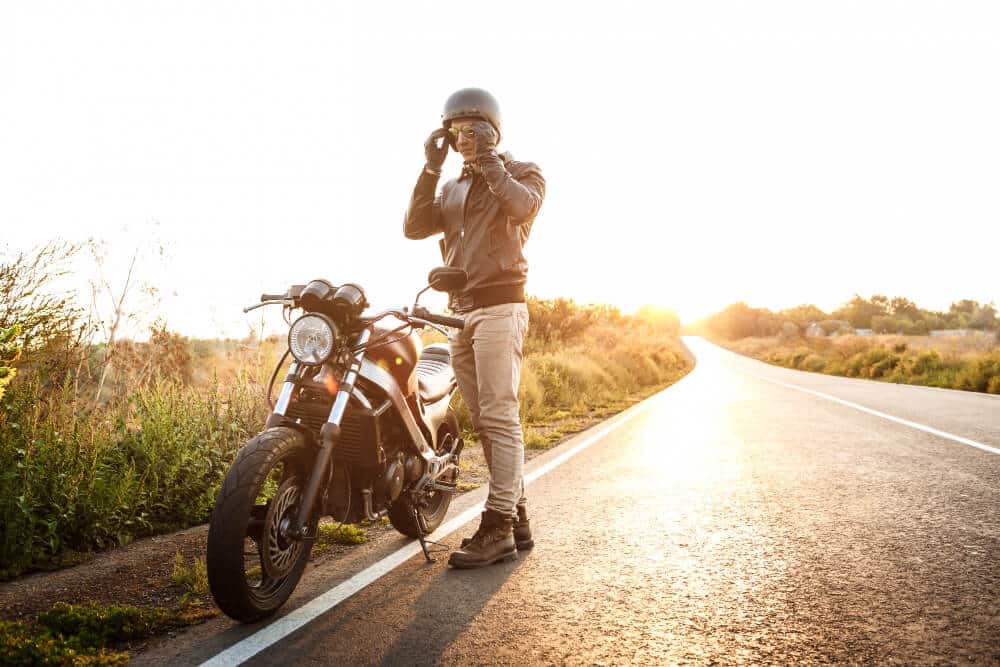 Motorcycle Helmet Laws in Texas
So, is Texas a helmet state? According to the Texas Transportation Code (section 661.003), all riders under 21 must wear helmets when operating a motorcycle. No exceptions.
For those 21 and older, you can ride without a helmet, but there is a condition. You must either:
Complete a motorcycle operator training course, or
Have at least $10,000 in medical insurance coverage specifically for motorcycle accidents.
If you meet one of these conditions, you are free to feel the wind in your hair — legally speaking.
However, if you are under 21 and caught without a helmet, you can be pulled over solely for that reason. It is considered a primary offense, i.e., the law enforcement officer does not need any other reason to stop you. In these situations, the rider can be fined up to $50.
But if you are 21 and over, not wearing a helmet is a secondary offense, so you cannot be pulled over just for that. If the officer has stopped you for another reason – a broken tail light or speeding – they can tack on a no-helmet ticket if you do not meet the above conditions.
Remember that you need a Class M license to drive a bike in Texas. If you are pulled over because you were not wearing a helmet AND do not have the correct license, the legal repercussions could be extended. You could get a ticket (ranging from $100 to $200), your bike could be impounded, points could be added to your driving record, and too many points within a specific period means your license could get suspended.
The helmet laws apply to passengers as well. If you are 21 or older and meet the conditions for riding without a helmet, your passenger must also meet these conditions to go helmet-free.
What Kind of Helmet Should I Get?
Why does it matter what kind of helmet you are wearing? Because in the eyes of the Texas helmet law, wearing a non-compliant helmet is the same as not wearing one. The one you wear must meet the Federal Motor Vehicle Safety Standard (FMVSS) 218, indicated by a DOT (Department of Transportation) sticker on the helmet.
Here is what you need to be looking out for:
See if there is a DOT sticker on the back of the helmet. This is the easiest way to ensure you buy a helmet that meets the proper federal standards.
The helmet should have an inner lining that is at least one inch thick.
It should fit snugly on your head and not tilt back or move when you shake your head (many helmets offer adjustable straps for a better fit).
It must have well-made chin straps with solid rivets. You should not be able to pull off the helmet easily once the straps are secured.
A DOT-compliant helmet will generally weigh about three pounds. If the helmet weighs less than this, it is likely not compliant.
The helmet should not have anything extending more than two-tenths of an inch from its surface. This is to prevent it from snagging or causing an injury in case of a crash.
Many DOT-approved helmets come with face shields. If yours does not, you will need to wear goggles or some other form of eye protection that complies with the law.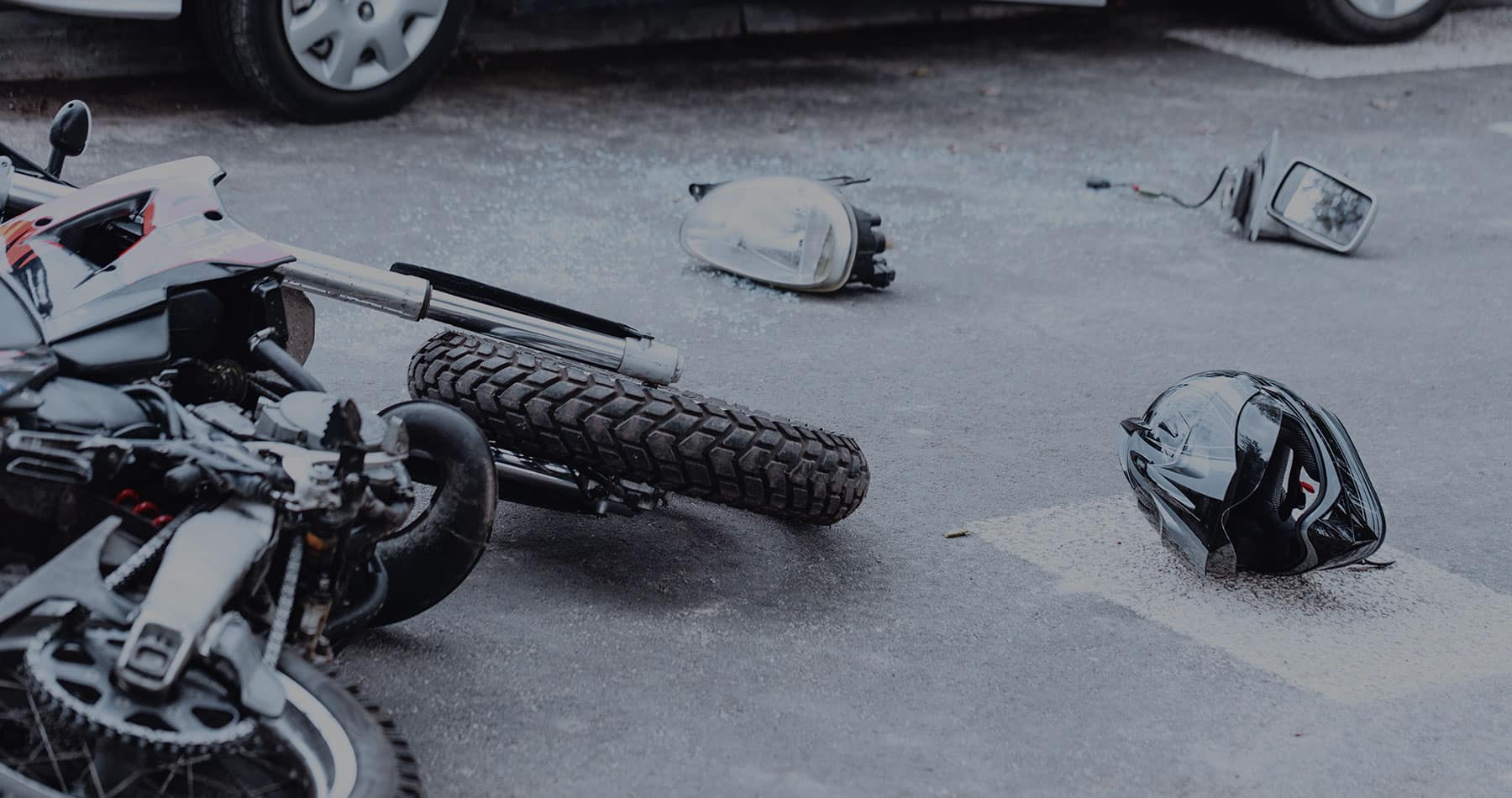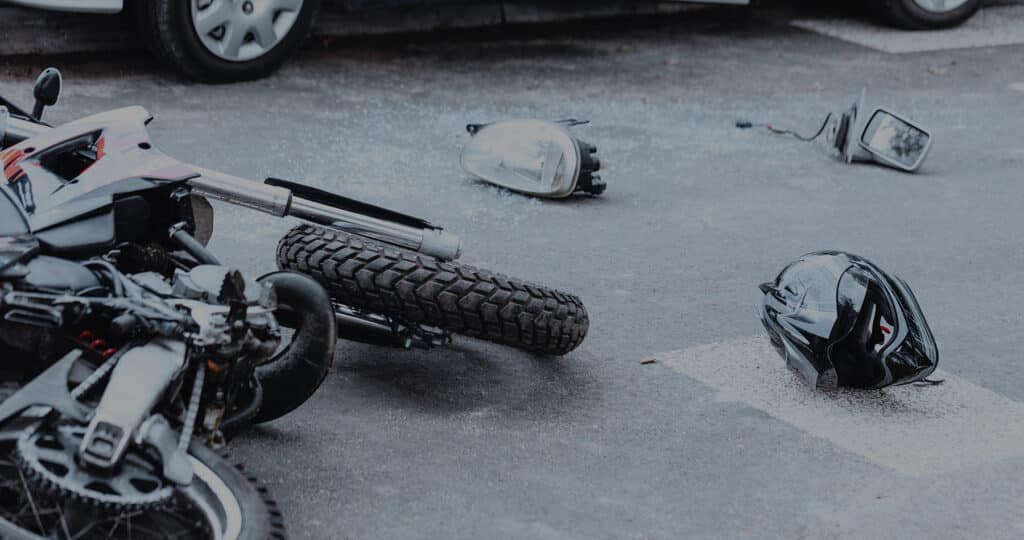 Consult with the Proven Motorcycle Accident Attorneys in Texas 
A helmet helps protect your head, but what about the rest of you? There are several ways in which you can get injured during a crash, even if you did everything right. If another driver's negligent behavior on the road has left YOU with medical bills, that is not fair. Let our motorcycle injury lawyer at Sutliff & Stout Injury & Accident Law Firm make things right. Call us at (281) 942-8694 or send us a message here to set up a free consultation.