With over 343,292 registered motorcycles in Texas alone, drivers need to understand the laws that govern them. One issue that always seems to spark a debate here is "lane splitting," or driving your bike between lanes of slow-moving or stopped cars. Some argue that it is a dangerous practice that increases the risk of crashes. Still, others contend it can improve traffic flow and reduce the risk of rear-end collisions for motorcyclists.
But we are not here to add fuel to this age-old dispute – we are here to talk about the legality of it all. Is lane splitting legal in Texas? Let's discuss.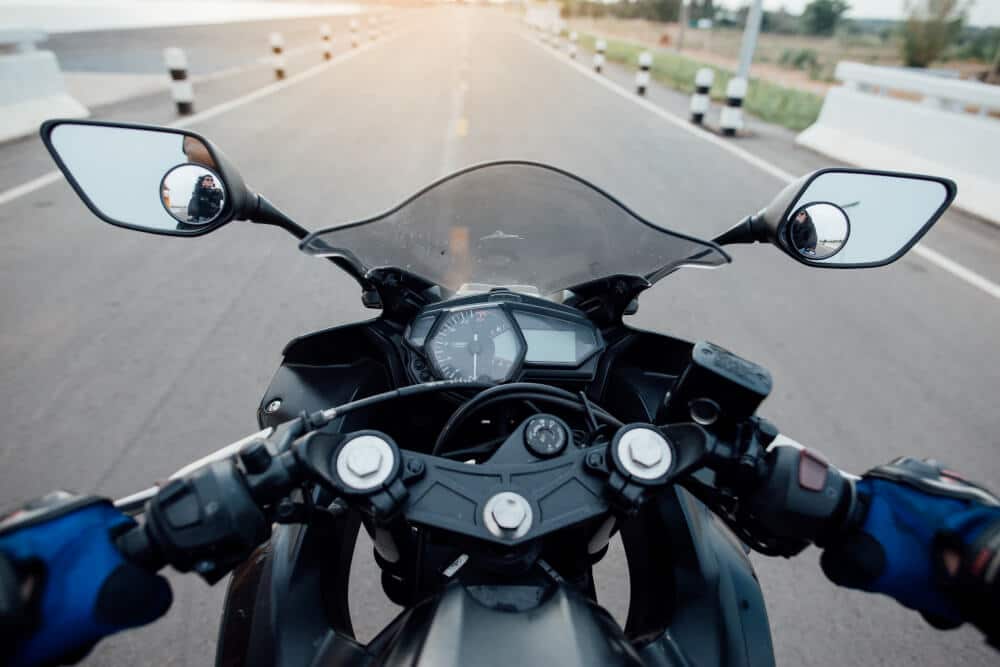 Lane Splitting in Texas
If you have ever wondered what it is called when motorcycles drive between cars, it is known as "white-lining" or "stripe-riding". Some bikers do it when they are trapped between lanes of vehicles that are barely moving. It is common to see in heavy traffic situations, yet lane splitting is strictly prohibited in Texas.
The Texas Transportation Code (section 545.060) states that all vehicles, including motorcycles, must operate within a single lane; no riding between the lanes is allowed. If you do it, you open yourself up to traffic citations at best, and severe injuries at worst if your behavior results in an accident.
Beyond the legal consideration, also think about how practical it really is. Texas roadways are all built differently. Highways like I-35 in Austin or the LBJ Freeway in Dallas do have multiple lanes and more expansive spaces that seem tempting for riders to squeeze their bike between cars along the lane markings. But these roads can also be some of the busiest, so lane splitting becomes too dangerous because of the high volume of vehicles and frequent lane changes.
On the other hand, you have roads like those in the Texas Hill Country, which are quite charming but have narrower lanes and winding paths. Trying to split lanes here can be a terrible idea, not just because of the road width but also due to unexpected curves and all the wildlife that can hop on your path out of nowhere.
According to Section 545.060, a vehicle must maintain a "safe following distance" behind the car in front of it. This law does not explicitly mention anything about motorcycles or lane splitting. Still, it does imply that any vehicle (two-wheelers and four-wheelers) should not weave between cars in a way that could be considered unsafe.
What are the Legal Penalties for Motorcycle Lane Splitting in Texas?
The most immediate consequence is likely a traffic ticket for an illegal lane change or reckless driving. The cost of the ticket can vary but is usually a few hundred dollars depending on the jurisdiction and the discretion of the issuing officer. Some areas tend to have higher fines than others.
In addition to the primary charge for lane splitting, you could also be charged with "failure to signal" or "unsafe speed," each with its own set of fines. If you decide to contest the ticket, you must request a court date for a hearing and provide evidence that could prove you were not lane splitting or were forced to do so for safety reasons. A good motorcycle accident lawyer well-versed in traffic law can make a world of difference here.
Another repercussion could be points on your driver's license. Texas operates on a point system, and convictions like these can add points to your driving record. Accumulating too many points not only means expensive fines, but can result in your license getting suspended. A moving violation typically adds two points to your driving record. If the violation results in a collision, that is three points. These stay on your Texas driving record for three years.
It goes without saying that if your lane-splitting ways cause a crash, the law will be even harsher. Your bike could get impounded, and you could face both civil and criminal charges.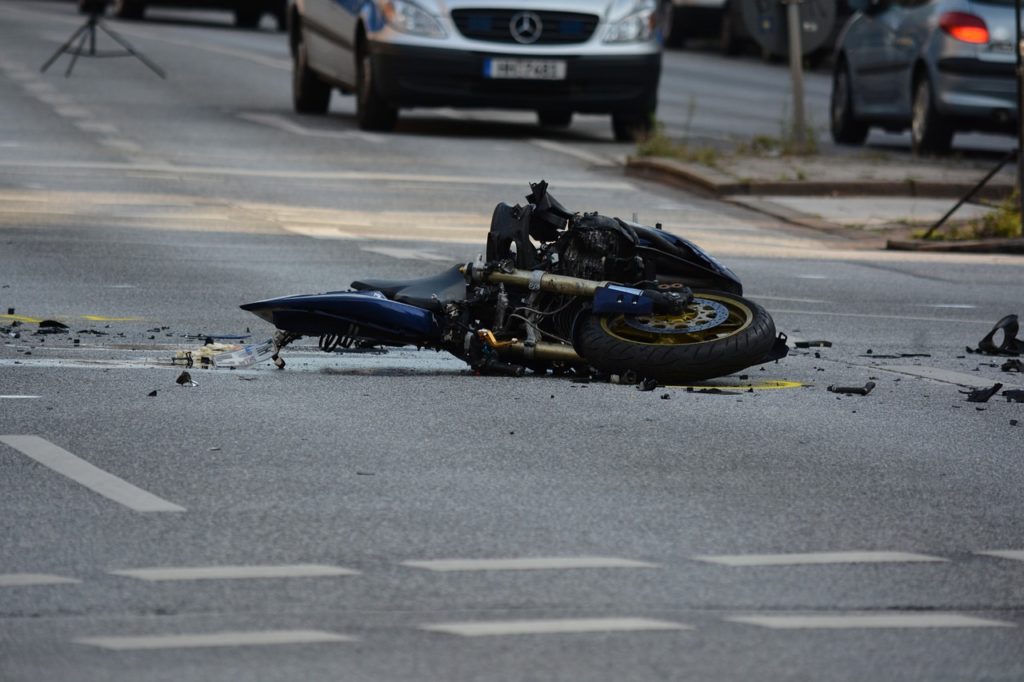 Schedule a Free Legal Consultation with Top Motorcycle Accident Lawyers in Texas
Whether you have been involved in a crash or you need legal advice regarding traffic laws in Texas, do not hesitate to reach out to our attorneys for motorcycle accidents. The lawyers at Sutliff & Stout have more than 50 years of experience representing bike riders, so we know what it takes to get you on the right side of the law. Call us at (281) 942-8694 or contact us online.