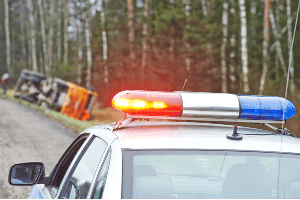 As many residents of Texas know, truck accidents are some of the most dangerous and fatal traffic incidents that occur on the road today. Reports from the Federal Motor Carrier Safety Administration (FMCSA) in 2017 indicated that 556 fatal truck accidents took place in Texas. Since then, these devastating collisions have continued to occur in large numbers each year.
For victims and their families, one way that they can ensure their pain and suffering is fairly compensated is to utilize the black box of the truck that was involved in the traffic collision. In many cases, a black box has provided the necessary information that individuals need in order to obtain the compensation that they were owed.
We want to help you too.
Submit the short form below to get a free case review.
What Is a Black Box on a Truck?
Many people know the term "black box" as something related to airplanes, containing important information recorded from the flight that cannot be easily accessed and built to withstand severe conditions in order to preserve the data inside.
In a similar capacity, commercial trucks utilize a black box to record important data from the truck that can be important in a case involving an accident. Federal laws mandate that these black boxes are included and active on every truck or 18 wheeler on the road.
What Information Can You Get from a Truck's Black Box?
Due to the frequency with which truck accidents occur, black boxes have been implemented in order to record and prevent future incidents from taking place. These devices have the capacity to safely store and accurately record relevant information about the truck itself and how it operates, which can include:
The speed of the truck at the time of impact
The position of the steering wheel and tires during the collision
GPS coordinates
If/when braking took place
If seat belts were worn
The average speed of the truck
The number of hours that the truck had been driven
A history of performance and maintenance
In addition to information on the vehicle itself, the black box will also be able to give the accident investigator access to any emails sent between the truck driver and their employer, which might provide important evidence for your case.
Am I Eligible for Compensation after My Texas Truck Accident?
Victims who have experienced severe truck accidents in Texas have to face a number of different complications after their collision such as medical bills, physical therapy, medication, vehicle repair, and much more. In the unfortunate event that an accident was fatal, a victim's family has to pay for the memorial and funerary costs.
If you are someone looking to recover damages such as lost wages or compensation for your medical expenses, or if you are the family or loved one of a victim who experienced a fatal truck accident, you are likely wondering whether or not you are eligible to receive financial compensation for your pain and suffering.
The requirement to receive compensation for your pain and suffering after a truck accident is to prove fault on the driver of the truck rather than you or your loved one. Fortunately, the secure information recorded within the black box of the truck can successfully help you do this, but only a skilled lawyer can obtain it for you. This can be done by hiring the best accident lawyer you know. Truck accident lawyers have the knowledge and experience to best represent you. They can determine who is at fault and make sure that you get the best compensation from your case.
Call Experienced Texas Truck Accident Attorneys Today
Taking on a truck company or their insurance is complicated and time-consuming. For victims of serious truck accidents and their families, the process is enough to deter them from seeking compensation altogether. If you or someone you love has recently been in a truck accident and you wish to file a claim, you need a strong legal team at your side willing to fight for you and defend your rights. Here at Sutliff & Stout, our TX accident lawyers will help you build a strong case, gather evidence, and dedicate our time to ensuring that you are fairly compensated for your pain and suffering.
When you are ready to move forward with your truck accident case with a top injury lawyer, call our office at (713) 987-7111 or reach out to us online by googling best car accident attorney near me or best personal injury lawyer near me to find out more information. Schedule a consultation with one of our experienced legal professionals here at Sutliff & Stout today.