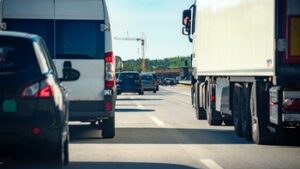 Fatal truck accidents occur in Texas far more frequently than most states in the U.S. In 2018, a total of 4,136 people died in large truck accidents, according to the Insurance Institute for Highway Safety.
Drivers traveling in smaller vehicles are extremely vulnerable to catastrophic injuries or death due to the immensely disproportionate difference in vehicle size and weight. Large trucks can weigh 20 to 30 times more than most average cars, and the high clearance can send a car under a truck in a collision. Because of this, most fatalities in truck accidents are passenger vehicle occupants. Even when the accident occurs at low speeds, truck accidents cause some of the most catastrophic injuries.
If you suffered injuries in a truck accident in Houston, you should immediately seek representation from a trusted lawyer with experience in truck accident cases. A Houston truck accident lawyer at Sutliff & Stout can help you recover damages, even if you share some of the fault for causing the accident. Determining liability can be extremely complex, but Sutliff & Stout attorneys have significant, relevant experience handling these types of cases. Here are just a few ways our truck accident lawyers can help you with your case.
We want to help you too.
Submit the short form below to get a free case review.
Can I Sue if I'm Partially at Fault for My Truck Accident in Texas?
Even if you were partially responsible for causing the accident, you still might be able to sue for compensation for injuries, property damage, pain and suffering, and more. Because Texas uses a modified form of comparative negligence, also known as proportionate responsibility, courts hold each party liable for the truck accident's percentage of fault. According to Texas' proportionate responsibility law under Sec. 33.001:
"A claimant may not recover damages if his percentage of responsibility is greater than 50 percent."
That means as long as your actions contributed to 50 percent or less for causing the accident, you can sue for damages. An experienced truck accident lawyer will understand how Texas' comparative negligence doctrine applies to your situation and how to move forward for a favorable outcome.
How Do I Know Which Parties are Responsible for My Truck Accident?
Many times, victims of a truck accident don't realize how many parties could potentially be liable for the accident. In a truck accident case, it is essential to pinpoint each party that might be at fault for your injuries so you can pursue your claim before the statute of limitations ends.
The drivers of the vehicles involved in the truck accident are the most apparent responsible parties. However, other parties may be liable as well, in ways that are not so obvious, including:
The truck driver's employer
The manufacturer of the vehicles
Insurance companies
Trucking companies
Government entities
Independent contractors
A truck accident attorney will be able to identify and determine all defendants who are potentially responsible for pursuing maximum compensation in your claim.
How Do I Determine the Best Legal Strategy for My Truck Accident Case?
Many victims will first consider filing suit for injuries in a court of law after a truck accident. However, there are other options available that might be more beneficial for your case. Many truck accident cases in Texas are handled in mediation or settled out of court.
Each of these legal strategies has its benefits, but without the knowledge and experience in handling truck accident cases, it's not always clear how to choose the best approach. An experienced lawyer can explain the options available to your situation and help determine the best course of action for the most favorable outcome.
Get Legal Support You Can Trust After a Truck Accident in Houston
After a truck accident, there are many complex legal matters to consider when suing for compensation. A seasoned truck accident lawyer can help you determine:
Which party to sue after your accident
When to file your injury case
The best strategy to secure maximum compensation
You only have so much time after a truck accident to bring a lawsuit against the parties liable for your injuries. According to Texas' statute of limitations, you have two years to seek compensation after your truck accident. For this reason and more, you must contact a reputable truck accident lawyer as quickly as possible.
Contact Houston's Seasoned Truck Accident Lawyers
The truck accident lawyers at Sutliff & Stout can help if you've been injured in a truck accident in Houston. Truck accidents are incredibly complex, and you need an attorney with experience handling these cases on your side. Our truck accident attorneys at Sutliff & Stout are Board Certified in Personal Injury Trial Law by the Texas Board of Legal Specialization, which only 7% of Texas lawyers can say. If we need to take your case to trial to secure the most desirable outcome, we are prepared to do so.
To schedule a free consultation with a Sutliff & Stout truck accident lawyer, complete an online contact form or call today at (713) 987-7111.