Georgetown, TX (6/3/2021) – Two 18-wheelers crashed overnight on I-35 Thursday afternoon, spilling debris across the highway.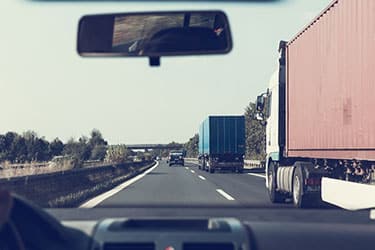 The accident happened on Highway 29 when two tractor-trailers collided. Soda was littered across the roadway following the collision.
One of the drivers had to be extricated from the vehicle and was sent to the hospital with non-life-threatening injuries.
The crash shut down all northbound lanes around 2 a.m. All northbound lanes have since then been reopened.
Crash investigators will review all factors that may have led up to the accident and police reports will be made available in fourteen days.
Texas Truck Accident Attorneys
An investigation into this accident will be essential due to the fact that two 18-wheelers crashed with each other in Georgetown. Pending the investigation, the driver of the truck that caused the accident, and the trucking company, may be liable for any damages brought forth upon the motorists.
The elements of liability, damages, and the ability to pay are critical in determining the value of a case or claim. Without all three elements, a case has little to no value given the nature of our legal system. If you would like to discuss your injury and accident case with a truck accident lawyer from Sutliff & Stout, Injury & Accident Law Firm feel free to give us a call at (713) 405-1263 or send us an email to discuss your claim.
Source: KXAN