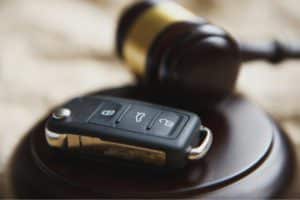 Finding the right attorney to represent you is essential to the success of your case. Not only is it important to hire an attorney who understands your situation but it is also important to hire an attorney with extensive experience representing people in the same situation as you. Sometimes, you will put all of your efforts into finding an attorney to represent you and still end up feeling like they're missing the mark. If you want to change attorneys in the middle of your car accident case, here is what you need to know before you do.
Why Do You Want To Change Your Attorney?
Switching attorneys in the middle of a case is a big decision and it is not one that you should take lightly. Before you fire your attorney you should first fully understand why you want to make that decision. If you are able to communicate the reason you want to switch to your current attorney, you might learn that there was a simple misunderstanding or miscommunication. Furthermore, it is important to know why you want to switch attorneys so you don't hire a new attorney and make the same mistake twice.
We want to help you too.
Submit the short form below to get a free case review.
Talk To Your Attorney First
There might be implications for firing your current attorney in the contract you signed. Therefore, if you're going to switch attorneys in the middle of a case, you need to know you are making the right decision. Sometimes all it takes is an opportunity to sit down with your current attorney and talk through your differences to understand that they can still help you. If you are able to work out your differences with your attorney, it is likely in your best interest to stay in your current contract. If you are unable to come to an agreement or they fail to provide you with what you need, you should explore finding alternate representation. Some red flags to look out for when searching for an attorney include:
Attorneys who refuse to meet with you
Attorneys who do not return your calls
Attorneys who fail to listen to your concerns
The State Bar Association offers mediation services for any person who wants a third-party present to meet with their attorney. Sometimes, having a third-party involved is the best way for you and your attorney to see eye-to-eye.
Know What You Need To Do To Switch Attorneys
If you go identify the issue and speak to your attorney but still decide to switch attorneys there is a process you must follow. Before you switch attorneys be sure to:
Gather documents and evidence associated with your case
Hire a new attorney
Payout the contract with your old attorney
Although you might not feel like your attorney deserves compensation for their work, you likely signed a contract that stated you would pay them. You must honor this contract unless you feel like you have a malpractice case against them.
Find A Texas Car Accident Attorney You Can Trust
In Texas, Sutliff & Stout Injury and Accident Attorneys are here for your car accident claims. We operate on the firm belief that every person is entitled to competent legal representation and will work diligently to provide you with the top services in the state. We will sit down with you and take the time to get to know your case and your personal situation. As a team, we are committed to doing everything in our power to help our clients feel confident in the services we provide.
If you are looking for a new attorney or an attorney to represent you, schedule a free consultation today. Call 281-853-8446 or contact us online today. We're here for you.