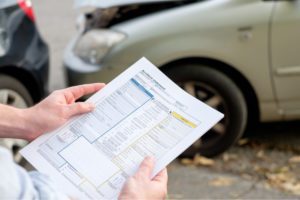 Car accidents are extremely emotional experiences that can alter the course of your life forever. It's not uncommon to feel overwhelmed, exhausted, and confused if you've been in a collision. Although it can be overwhelming, one of the most important things to do after an accident is to file a car accident claim with your insurance company or the other party's insurance company, depending on the circumstances surrounding the accident. Due to the nature of car accidents and everything there is to do afterward, many people wonder just how long they have to complete the claims process.
When Do I Need to File a Police Report?
You're not required o file a police report before you file an insurance claim, but it is in your best interest to do so. The police often show up at car accident scenes to assist those involved and to create an official report. If you're able to, it's important to file an official report at the scene of the accident so you don't miss submitting any essential details. If you're unable to file a police report at the scene, however, you must file one within the first 10 days following your accident.
Most police report forms are available online and you can submit them electronically or mail them in. When you file an insurance claim, the representative will ask you for the report number so it can be used to gather important details that might work in your favor.
We want to help you too.
Submit the short form below to get a free case review.
When Should I Seek Medical Treatment?
Whether the car accident resulted in minor vehicle damage or was a serious collision, some kind of injury is highly likely. If you're injured in a car accident, it's imperative to seek medical treatment as soon as possible. Getting the attention you need will help your injuries heal faster and also provide essential documentation for your insurance claim.
When you file an insurance claim after a car accident, you're entitled to compensation for your injuries. The liable party must pay your medical bills as well as provide financial relief for costs associated with:
Medical rehabilitation
Medical equipment
Lost wages
Loss of earning potential
Mental anguish
Pain and suffering
…and more
A knowledgeable attorney can help you understand what bills qualify for repayment. He can help you learn what you can expect when pursuing compensation for a car accident claim, and will fight to help you receive what you deserve.
Understanding the Texas Statute of Limitations
Car accident victims may discover injuries days, weeks, or even months after the accident occurs. In Texas, there's a statute of limitations of two years, meaning a person can file a claim for their injuries, pain and suffering, and other damages up to two years after their accident took place. Injuries that appear late are why it's essential to file an official accident report and seek medical assistance as quickly as possible. Furthermore, after a period of two years, it's difficult to prove that a person's injury is related to a single accident.
Do I Need An Attorney to File a Car Accident Claim in Texas?
If you've been involved in a car accident in Texas, it's in your best interest to contact a trusted car accident attorney as soon as possible. Although an attorney is not required to file a claim, they can help you understand how much compensation you deserve and fight to win you the maximum settlement possible.
In Texas, Sutliff & Stout is a trusted source of legal representation. Our firm is recognized by Texas Super Lawyers, and our founders are board-certified personal injury lawyers. Over the course of our careers, we have won thousands of people millions of dollars in medical settlements and we want to fight for you too. To schedule a free case review, call our office at 281-853-8446 or fill out our online contact form today. We're here for you.