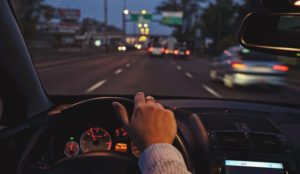 Many people see Memorial Day weekend as the start of summer and celebrate by going to cookouts, parties, or vacations, making highways and interstates more crowded. Regardless of why people are on the road, Memorial Day weekend is one of the most dangerous weekends to drive. Read on to learn how you can keep yourself safe on the roads this Memorial Day.
If you were in a car accident over Memorial Day because of a negligent driver, reach out to the injury attorneys at Sutliff & Stout. We will launch a thorough investigation into the incident and work to hold the responsible parties accountable for their actions.
Never Drink and Drive
Texas police officers know that many people drink and drive during Memorial Day weekend, and they are on high alert. In fact, there were 245 driving under the influence arrests in Houston during the 2019 holiday weekend. Not only will driving sober keep you out of legal trouble, but it can also keep you safe. You have a slower reaction time, decreased vision, and lack of control when under the influence, which increases the likelihood of an accident. Drunk driving is illegal in Texas, so either stay sober or establish a designated driver.
We want to help you too.
Submit the short form below to get a free case review.
Avoid Roadways at Peak Hours
People across the country use the long Memorial Day weekend as a mini-vacation and plan a road trip. More people will be on the roadways, increasing the occurrence of accidents. There were 389 deaths from motor vehicle accidents during Memorial Day weekend in 2020 throughout the United States. The number fluctuates every year, but there have been more than 300 traffic fatalities each year since 1995. If you plan to travel this Memorial Day, avoid peak driving hours between 11 a.m. and 4 p.m.
Use Caution When Driving
Since many people make the unwise decision to drink and drive, you must be more cautious when driving. Watch out for drivers who are swerving between lanes or stopping suddenly. Additionally, intersections are among the most common places for an auto accident to occur, whether the other driver is drunk or sober. With more vehicles on the road than usual and the increased likelihood of a drunk driver, always take your time at intersections. Be sure to thoroughly check your surroundings before entering a roadway or merging lanes.
Check Your Tires
Ensure that your tires are in good condition before starting a road trip. Gas stations typically have air pressure stations for you to refill your tires. In addition, it is a good idea to check the tread on your tires. To do this, place a penny with Lincoln's head upside down in one of the tread grooves. If part of Lincoln's head is covered, you have enough tread to drive safely.
Clean the Windshield
Having a clean windshield will allow you to have as much visibility when driving as possible. Before any road trip, thoroughly wash your vehicle. Cleaning your windshield every time you stop for gas is a good idea. You should also ensure that your windshield wipers are in good condition. Summer storms pop up frequently in Texas, and the last thing you want is for your wipers not to work.
Have a Full Tank of Gas
Since there are so many people on the road, you will likely run into traffic jams over Memorial Day weekend. Running out of gas in this situation can be disastrous. Cars might try to go around you, which can cause a side-impact collision. A good rule of thumb is to begin looking for a gas station when you have less than half a tank of gas left. That way, you will not have to worry about running out of fuel if you get stuck in traffic, or being stranded on the side of the road.
Speak to a Board-Certified Texas Car Accident Attorney
While you might take every step to keep yourself safe on Texas roadways, other drivers may not do the same. If you were in a crash, you have the right to pursue financial compensation when another driver's negligence was the cause of your injuries and property damage. Obtaining a fair settlement could be hard to do on your own, so consider hiring a top Texas car accident attorney.
At Sutliff & Stout, we believe that everyone deserves the highest quality of legal representation, and we commit ourselves to serve clients with compassion, personal attention, and respect. Our Board-Certified car accident attorneys are results-driven and are proud to play a vital role in the justice system. Call (713) 987-7111 or complete our contact form to schedule a free consultation.