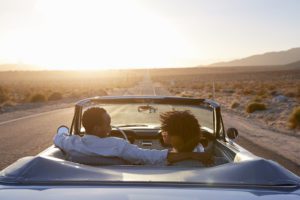 Road trips are arguably the best way to see what America has to offer. Our world-renowned highway system grants us the capability of experiencing all of the little corners of our nation from sea to shining sea. Whether you're planning to do some national park hopping or just going to visit some far-away family members, you'll want to make sure your vehicle is ready for the task before taking off.
Maintaining your vehicle is a year-round job, but it is particularly important during the weeks leading up to a long trip. Ensuring that everything on your car has received proper maintenance before you leave will reduce your risk of experiencing an accident or breakdown. Follow our vehicle preparation tips listed below and your trip will run much more smoothly.
We want to help you too.
Submit the short form below to get a free case review.
Car Maintenance You Should Perform Before a Trip
Not every mechanical breakdown can be prevented but checking out your car before hitting the road could save you valuable vacation time. Not only is it frustrating to waste time sitting on the shoulder of the road, but if you find yourself stuck in the middle of nowhere, things can get a lot scarier. Here are a few things you can start off with:
Change Your Car's Oil
Motor oil is vital in keeping your engine components moving smoothly and needs to be changed every 3,000 to 10,000 miles depending on your vehicle's specifications. Not getting your oil changed in a timely manner can result in serious engine issues, so when in doubt, change it out.
Have Your Tires Checked
Not only will properly filled tires save you money on gas during your trip, but studies have also shown that tire-related events like blowouts, flat tires, and tire degradation account for over 78,000 crashes annually. Keep yourself safe and prevent overpaying for gas by making sure your tire condition, pressure, and tread are all up to par before pulling out of your driveway.
Test the Battery of Your Car
You do not want to be stuck in the sweltering summer heat with a dead car battery. The general rule of thumb is to have your car's battery checked once a year, but if you're out for a long haul, you may want to visually inspect it for any signs of corrosion. Most auto part stores will even do full diagnostic testing of your battery at no charge.
Replace or Change Fluids
Gasoline is not the only fluid your vehicle is losing during everyday wear-and-tear. Power steering fluid, transmission fluid, brake fluid, windshield washer fluid, and engine coolant should all be checked and topped off if necessary. Liquids like coolant can become acidic over time and cause damage to your engine, so change out any fluids that appear dirty or contain particles of any kind.
Inspect Your Brakes
When brake pads wear away, they become too thin to effectively stop your vehicle. Sometimes brakes will squeal when they need replacing, but it isn't always obvious that your brakes have gone bad. If you have to push your pedal to the floor to stop or notice a burning smell when you brake, it's probably time to have the brake pads checked out.
Check Your Lights and Wipers
In the days before you leave for your trip, take a few minutes to do a quick lap around your car. Make sure all of your headlights, brake lights, blinkers, hazard lights, reverse lights, and wipers are in working order. Not only is having a burnt-out headlight or taillight a great way to get pulled over, but it could result in a crash.
Work with a Top-Rated Houston Car Accident Law Firm
Unfortunately, you could do everything under the sun to prepare your vehicle for a safe road trip and still end up in an accident. Safety preparation will reduce your risk of experiencing a Houston wreck, but the odds are never zero. Car accidents don't just ruin road trips, they can also ruin lives with a serious injury or even death.
TX accident lawyers Sutliff & Stout helps protect the rights of car accident victims all across the great state of Texas. If you have experienced a wreck due to the negligence of another person, Sutliff & Stout can help you recover compensation for your damages. Our experienced and Board-Certified Houston car accident attorneys will review your case for free. Call (713) 987-7111 or fill out a contact form today.