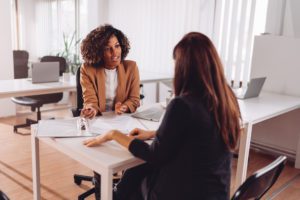 Texas is an at-fault state, meaning the negligent driver is responsible for paying any damage they cause up to their policy limits. If you sustained injuries from a car accident caused by another person's negligence and their insurer is trying to blame you, contact Sutliff & Stout. Our Board-Certified auto accident attorneys will evaluate your case and advise you on the next steps so you won't be taken advantage of. We can also negotiate with insurance adjusters to help you obtain the compensation needed to cover accident-related expenses from your Houston wreck or Texas crash.
Reasons an Insurance Company May Deny Your Claim
Unfortunately, there is no straightforward way to know if the insurance company blames you for the accident. There are plenty of reasons why an insurer reduces or denies your claim, even if the other driver was responsible. Usually, the reason falls into one of two categories:
The insurer believes your claim lacks merit and evidence, or
That you will stop pursuing compensation if they deny the claim.
Other possible reasons an insurer might deny your claim for the accident include:
Policy exclusions
Lapsed policy
Failure to notify the insurer in time
Even though these reasons might not necessarily mean the insurer is blaming you for the accident, they have still denied your claim. With medical expenses and property damage costs quickly adding up after an accident, you will need an attorney to assist you in the claims process.
We want to help you too.
Submit the short form below to get a free case review.
What to Do after an Insurance Company Denies Your Claim
If an insurer denies or significantly reduces the value of your claim, hiring an attorney is crucial. Insurance companies profit by collecting premium rates and not adequately paying out claims. Hiring a lawyer to represent you will be beneficial throughout the lawsuit process as they can aid you through the following steps:
The demand letter: Your attorney might draft a demand letter, a formal claim for compensation that details your account of the accident, why the other driver is at fault, and the costs of your medical bills and vehicle damage. A demand letter will most likely force insurers to explain why they denied the claim or reverse their decision.
Filing a lawsuit: If the insurer is not offering enough to cover your losses or is being unfair in the handling of your claim, your attorney may suggest filing a lawsuit. Remember, attorneys will only suggest this option if they believe there's a chance of a court awarding you more. Lawsuits are expensive, and sometimes the cost of one may outweigh the compensation.
Steps to Take When Dealing with Insurance Companies
Dealing with an insurance company can be stressful, but there are a few things you can do to aid your claim. Avoid giving details about the accident and your injuries. Claims adjusters will call a few days after the accident––some might even call that day––and try to learn more about the incident. They take advantage of your shock and use it against you. Insurers hope you say something they can use to blame you for the crash. Additionally, a representative may try to have you give a recorded statement, which you should never do. Before you mention anything, consult with a lawyer.
Contact the Car Crash Attorneys at Sutliff & Stout Today
If you have been in a car crash because of another person's negligence in Houston, reach out to Sutliff & Stout. Our Board-Certified Texas car accident attorneys know how to handle insurance companies and will do everything possible to ensure you receive maximum compensation for your Houston, Texas car accident. We can also help you understand your rights, conduct a thorough investigation to determine liability, and build the most robust case for financial compensation. Call for a TX accident lawyer at (713) 987-7111 or complete our contact form to schedule a free consultation.