How to Get Accident Report from the Irving Police Department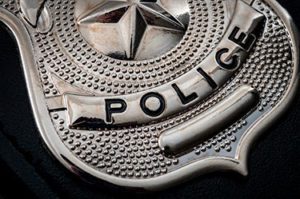 If you were recently involved with the Irving Police Department and did not receive a copy of an Irving accident report then you have a couple of options to obtain a copy of the Irving accident report.
You can receive your Irving car accident report in-person, by phone, mail or online.
We'll get your IPD accident report for you.
Just provide the details of your accident, and we'll track down your Irving accident report and email it to you.
*This service is available to anyone involved in a collision that needs help getting their crash report. This service is not available to other law firms or insurance companies.
How to Get Irving Police Accident Report
If you choose to pick up a copy of the Irving accident report then you need to head to the Irving Police Records section located at 305 N. O'Connor Rd Irving, TX 75061 (directions). They are open Monday through Friday from 8 am to 5 pm. Irving car accident reports can be purchased for $6.
If you are requesting a copy of the Irving car accident report by mail then you need to include a cashier's check or money order.
Be sure to call ahead of time before heading down there to make sure they have a copy of your Irving accident report, as some reports take time to process. You can reach them at (972) 721-2437.
How to Get CR-3 Crash Report Forms
Crash Reports (also known as "CR-3" forms) can be found on the Texas Department of Transportation's (TxDOT) website and can be purchased for a fee.
You may also email them if you have any questions concerning your Irving police accident report.
Important Information Regarding Irving Accident Reports
TxDot determines the fee for processing Irving accident reports
Driver's Crash reports (referred to as "blue forms") are considered to be Irving car accident reports and can be handled by your attorney as evidence for your case
Crash reports serve as critical evidence in personal injury claims. If you suffered injuries as a result of your Irving car accident, we suggest that you take advantage of free case review from one of our Texas injury attorneys. Our team of legal professionals will listen to the details of your case and give you honest, qualified advice as to your best options for maximum financial recovery