Moody, TX (9/1/2020) – A man is dead and a child is now seriously injured after a two-vehicle rollover crash occurred Tuesday evening outside of Moody.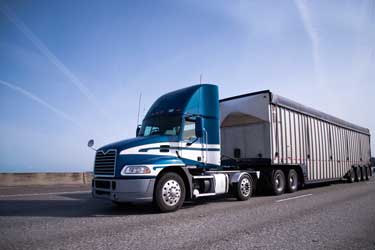 The crash happened around 6:15 p.m. at the intersection of FM 107 and Blue Cut Road. A tractor-trailer headed west on FM 107 collided with a Mustang as the Mustang entered the intersection. The Mustang then rolled.
The driver of the Mustang, 21-year-old Shawn Carter, was killed.
His passenger, a 5-year-old child, was taken to McLane Children's Hospital in critical condition.
The driver of the tractor-trailer was not injured .
Crash investigators will review all factors that may have led up to the accident and police reports will be made available in fourteen days.
Truck Accident Lawyers, Sutliff & Stout
In a major collision like this it is very important to hire a truck accident lawyer to represent you if you were injured. Truck accidents can cause catastrophic injuries that require intensive medical treatment.
The family of Carter may have the right to file a wrongful death claim against the insurance company of the truck driver due to his or her negligence. They also may have the right to file a personal injury claim for the 5-year-old child. Family members may receive financial compensation for their loss, funeral expenses, lost wages, and emotional distress.
If you or a loved one were involved in a truck accident, it is important to contact a legal expert to help you evaluate your options. Call (713) 987-7111 or send us an email to discuss your car accident injury case.
Source: Waco Trib