Vega, TX (4/6/2021) – One person was killed after a wreck that happened a mile south of Vega.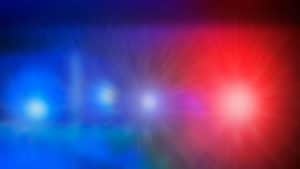 The wreck happened on US 385 when a Peterbilt truck tractor towing a trailer was going north while a Subaru was headed west on the I-40 access road.
The Subaru failed to yield at a stop sign and pulled in front of the Peterbilt. The Subaru was hit in the driver's side door.
The driver of the Subaru died at the scene.
A passenger was sent to the hospital with non-life-threatening injuries.
The Peterbilt driver was not injured.
Failure to Yield Accidents
Failure to yield is among the leading cause of roadway accidents in Texas. Some drivers simply fail to give their full attention while driving, and others consider themselves above the law. Regardless of why the failure occurred, everyone is obligated to yield the right-of-way by following official traffic signs and signals and adhering to the rules of the road.
In most cases, failure to yield accidents are caused by a negligent driver. To hold the driver liable for your damages, you must prove the driver's negligence. In Texas, negligence claims are based upon the concept that people expect to be treated with a reasonable standard of care from others.
At Sutliff & Stout, we put our clients' needs first. We sincerely care about listening to your story and giving you sound advice to help you make prudent decisions. We work around the clock and exhaust every opportunity to build a robust case on your behalf. We are proud to be a part of the Texas community, and that's why we're passionate about helping our neighbors who have been wronged. Call (713) 405-1263 or complete an online contact form to schedule your free, no-obligation case review today.
Source: My High Plains