According to The Texas Department of Transportation, one reportable crash occurred every 56 seconds in 2019.
Even if the accident was not your fault, you may still suffer the lasting repercussions of costly vehicle repairs and ongoing medical bills.
If you have been hurt in a car accident in Texas, you may not be familiar with the steps you must take in order to secure proper compensation for your injuries and damages.
Topics covered in this article: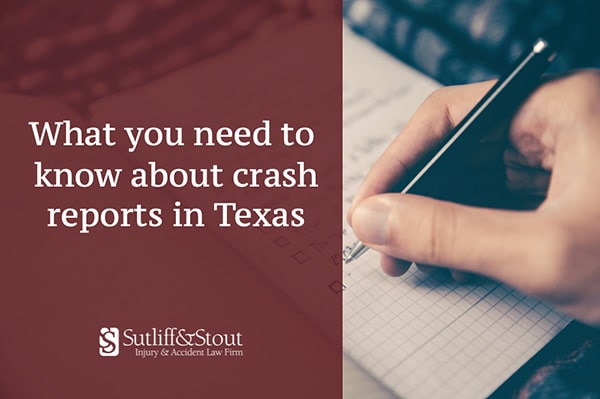 What is a Texas Crash Report?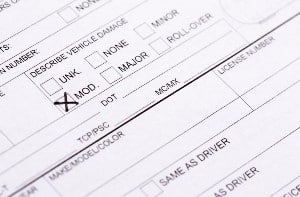 One of the first things you will need to get following an accident is a Texas Crash Report. Whether or not you were injured, obtaining this form is critical to your case.
You should not have to pay out of pocket for the expenses associated with a collision that was not your fault—and having an accident report that proves the other party was at fault can help strengthen your case with insurance companies.
If you have to pursue a personal injury claim, your Texas accident report could prove invaluable in your case.
Your attorney will want to review the accident report as part of their investigation and will use it (along with other evidence) to build a strong, convincing case on your behalf.
---
What to Know About Texas Crash Reports 
Under Texas law, any person who has a connection to the accident can get a crash report upon written request. Parties who are eligible to obtain a crash report include:
Persons involved in the crash
A driver who was involved in the crash
The parents, legal guardian, or employer of a person in the accident
Vehicle or property owners involved in the crash
Any person who is financially responsible for a vehicle involved in a crash
The insurance company that issued a policy covering a vehicle in the cras
Insurance companies that have policies covering any person in the accident
FCC-licensed radio stations or TV stations
Persons who have a right to bring a wrongful death claim due to the accident
Federal, state, or love government agencies
You can obtain the CR-3 crash report up to 10 years after an accident.
---
What is a CR-3?
In accidents involving a fatality, injury, or property damage exceeding $1,000, Texas law requires peace officers to fill out a Texas crash report, or CR-3.
Officers must file these reports within 10 days of an accident.
The general public can't view crash reports online, and reading a CR-3 can be difficult for someone who is not a police officer.
A crash report can easily be more than two pages, and frequently contains codes and numbering systems that are hard to understand. Many people can have difficulty reading the recorded information.
This is just one of the reasons why it is important to hire an experienced attorney who can help interpret this kind of information.
---
The CR-3 vs. CR-2
There are actually two types of Texas crash reports – the CR-3 and the CR-2 (blue form). The severity of the accident will determine which report you should use.
If the police weren't called to the accident, you will have to file a Texas blue form, or CR-2.
Or, if an officer did show up, but didn't fill out a CR-3, then it is your responsibility to file a CR-2 form on your own.
Blue forms are generally used in accidents when police are not called to the scene.
---
How Long Do I Have to File a Blue Form?
You have 10 days from the date of the accident to file a blue form.
In some cases, you might not be the one filling out and submitting your blue form. Your insurance company, legal representative or owner of the vehicle could also complete the blue form and submit it.
Minor drivers cannot submit their own blue form. A parent, guardian or vehicle owner over the age of 18 needs to do this for them.
Before speaking with the authorities or submitting any forms, it is a good idea to hire an experienced attorney to represent you.
---
Do I Have to File A Crash Report?
If you are involved in an accident where there is no damage or injury, you do not need to file a crash report. However, in an accident where there's significant property damage or an injured party, then a crash report is required by law.
If you don't call the police and fail to report a wreck, your driver's license may be suspended.
In some accidents, physical injuries and damage may not be immediately noticeable.
You may not even realize at first that you have a serious injury, such as internal bleeding or whiplash.
Even "fender-benders" can end up costing thousands of dollars in vehicle damages and medical bills later on.
---
What If I Find Inaccuracies in My Accident Report?
Once you have obtained a copy of your accident report, it is vital that you review it for accuracy. A mistake in a crash report could severely harm your case and give the insurance company reason to deny your claim.
Your lawyer can advise you on the best way to communicate with the parties involved and will make sure that any statements given are free of any errors or omissions that might harm your claim.
---
Should I Hire A Lawyer to Represent Me?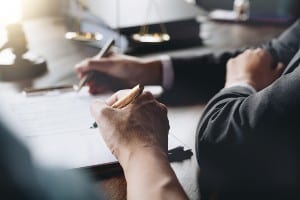 Even when an accident is clearly the fault of the other party, the other party's insurance company may try to dispute liability. Often, a company will do this to try to make people believe that they don't have valid claims or that their claim is worth far less than it is.
If liability is being disputed, it is vital that you seek help from a personal injury attorney. A lawyer may gather the evidence that you need to prove liability so that you can either settle with the insurance company or should you choose to proceed to litigation.
---
Injured In a Texas Car Accident?
Car accidents are traumatizing.  In some cases, they involve serious injury or sometimes even fatality. Don't go through it alone.  The car accident attorneys at Sutliff & Stout are experienced in getting you the compensation you deserve.