The Texas Insurance Code is the part of Texas state law that governs the way that insurance companies can operate in the state. It sets forth the regulations for insurance companies that are designed to protect consumers, sets penalties for violations, sets standards for enforcement of the law, and dictates what insurance companies can and can't do.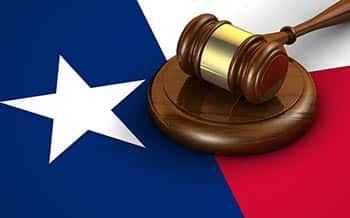 The Texas Insurance code is very complex, as it sets the rules for things such as:
Insurance maintenance taxes
Reserves and investments
Delinquent insurers
Deceptive unfair and prohibited practices
Inside trading
Insurance fraud and identity theft
… and much, much more.
Most consumers who purchase any type of insurance in Texas don't look closely at the Texas Insurance Code or have to worry about Texas insurance regulations until they have questions about their policy, have to file a claim, or are unhappy with some part of their coverage or the way they were treated by their insurance company.
Even then, looking through the Texas Insurance Code can be very difficult and time-consuming. Below are some of the most common Texas insurance statutes that we deal with when working with our clients.
Chapter 542 – Processing and Settlement of Claims
Otherwise known as the Unfair Claim Settlement Practices Act, Chapter 542 is defined within Title 5, Protection of Consumer Interests, Subtitle C. Deceptive, Unfair, and Prohibited Practices.
Under this chapter, any of the following acts by an insurer constitutes an unfair claim settlement practice:
Knowingly misrepresenting to a claimant pertinent facts or policy provisions relating to coverage at issue;
Failing to acknowledge with reasonable promptness pertinent communications relating to a claim arising under the insurer's policy;
Failing to adopt and implement reasonable standards for the prompt investigation of claims arising under the insurer's policies;
Not attempting in good faith to effect a prompt, fair, and equitable settlement of a claim submitted in which liability has become reasonably clear;
Compelling a policyholder to institute a suit to recover an amount due under a policy by offering substantially less than the amount ultimately recovered in a suit brought by the policyholder;
Failing to maintain the information required by Section 542.005; or
committing another act the commissioner determines by rule constitutes an unfair claim settlement practice.
Chapter 542 further details the acceptable behavior and regulations that define how insurance companies can treat their customers. We often refer to this part of the law to investigate unfair claim settlements.
Chapter 541 – Unfair Methods of Competition or Deceptive Acts or Practices
Chapter 541 defines "deceptive acts or practices" by insurance companies that are considered to be unfair to consumers or create unfair methods of competition in the market. This section of state law is particularly helpful when we work with clients that feel they were duped or somehow promised something that ended up not being true in their coverage or policy. This often comes in the form of false advertising when insurance companies try to acquire new customers.
This chapter can also be helpful in determining if class action suits are valid — as often, widespread deceptive acts or practices can lead to large numbers of customers being wronged.
Chapter 1952 – Policy Provisions and Forms for Automobile Insurance
Chapter 1952 of the law defines the different required and optional provisions of policies that insurers offer their consumers, and how they can be applied. For example, Subchapter C. Policy Forms and Provisions in General, states that insurance companies must cover liability arising out of "ownership, maintenance or use of a motor vehicle" of a spouse during a period of "separation in contemplation of divorce." This is one of the more obscure requirements that can often end up in court if a car accident occurs during a time when a married couple is undergoing divorce proceedings.
Other Resources
Because Texas insurance law is incredibly complex, it can be incredibly helpful to work with experts who work with the law everyday and can understand and quickly locate relevant parts of the law to determine if a claimant has a valid case to file suit against an insurance company. That's where the expertise of trusted local car accident lawyers can come in to quickly help you and determine if any of the Texas Insurance Code can support your case.