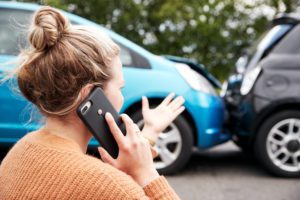 In the wake of an accident, it can be challenging to know the best ways to protect yourself. Failing to take certain actions can limit your ability to access the compensation you deserve. If you have been involved in a car accident near Houston, it's essential to work with a skilled car accident attorney as soon as possible. An experienced lawyer can advise you on the best steps to take after your crash and ensure your rights are protected. Here is some helpful insight into essential steps to take after a crash.
Actions to Take Immediately Following an Accident
After an accident, it can be difficult to know what to do next. Taking the following actions is the best way to protect yourself:
Determine if there are injuries to anyone involved. Most importantly, check for injuries. If you or someone else is injured, call or ask someone to call 911. If you think you incurred serious injuries, it's best not to move until medical professionals arrive. If possible, move to the side of the road to avoid other cars on the road.
Call the police. It's important to contact law enforcement, as they will write up an official accident report and document the scene.
Exchange contact and insurance information with the other driver(s). Before leaving the scene, it's essential to obtain the other driver(s) name, contact information, insurance provider and policy number, license plate number, and driver's license information.
Take notes and photos from the accident. It's also essential to document the scene of the accident to the best of your ability. This includes taking photos from a variety of angles, talking to witnesses and collecting their contact information, and taking notes about what occurred from your perspective.
While it can feel overwhelming to navigate the wake of a crash, taking these essential steps will ensure you are best protected during the claims process.
We want to help you too.
Submit the short form below to get a free case review.
When to Call Your Insurance Company After a Car Accident
After completing the steps previously mentioned, it's important to contact your insurer—even if the other driver was at fault. It's important to contact your insurer if you wish to file a claim or if you suspect the other driver might file a claim.
If you incurred injuries from your accident or significant vehicle damages, you'll probably want to file a claim. If you suspect you're going to file a claim, it's essential to contact your insurance company as soon as possible. Additionally, if the other party in the crash is going to file a claim, it's still important to report the accident to your own insurance company, as failure to report the crash could result in their failure to represent you in the case of a lawsuit. This should be avoided at all costs since if your insurance company fails to represent you, you'll likely have to pay out of pocket.
In some cases, it may be beneficial to not involve your insurance company. For example, if you caused damage to your own vehicle, there was minimal property damage involved, or no one was injured, it could be beneficial to avoid involving insurance, as it would likely cause an increase in your premium.
Ultimately, the best way to determine whether to involve insurance is to consult a skilled personal injury attorney. An experienced attorney can advise you not only on whether to involve insurance but also how to communicate with them to avoid manipulative tactics.
Contact the Personal Injury Lawyers at Sutliff & Stout
Getting into a car accident can be frustrating and overwhelming. If you have been involved in a car accident in Houston, it's essential to seek legal counsel from a car accident lawyer in Houston, TX. At Sutliff & Stout, we understand the stress accompanied by car accidents and are dedicated to taking a personalized approach to every case. Our firm has been recognized as one of the top 3 personal injury law firms in Houston, and our team has helped thousands of individuals with their car accident claims.
If you are looking to discuss your car accident case with a car accident attorney, the team at Sutliff & Stout is here to help. Call us today at (713) 405-1263 or contact us online to discuss your injury or car accident claim.