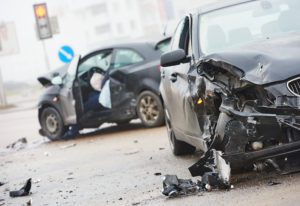 The aftermath of a car accident can be stressful. Your car may have sustained damages, making it inoperable, and the cost to repair your vehicle may be just as much as your medical bills. However, if you can prove that the other driver was negligent in causing the crash, you might be able to receive compensation to cover vehicle repairs.
Proving negligence on your own may be complex, especially if you are recovering from your injuries. Instead, contact the personal injury attorneys at Sutliff & Stout. We can guide you through the claims process and work to secure a favorable outcome.
What You Need to Know about Texas Car Insurance Laws
Texas is a fault car insurance state, meaning you may file a claim against an at-fault driver. Therefore, each driver may be liable for any damages they cause, including vehicle damage. Drivers cover this damage through their auto insurance. However, accident victims may sue drivers for expenses beyond these minimums, which is why some choose to purchase additional coverage.
Furthermore, Texas follows a modified version of comparative fault. This rule allows courts to hold each party liable for their percentage of fault for the accident. For example, if a court awards you $100,000 and finds you 30% responsible for your injuries and damages, you might only receive $70,000 in compensation. However, Texas prohibits drivers who are more than 50% responsible for an accident to collect compensation.
We want to help you too.
Submit the short form below to get a free case review.
Why You Need a Texas Car Accident Attorney
Assigning fault is a complex process in car accident cases in Texas. You will need to conduct a thorough investigation to gather evidence showing why and how other parties were responsible for your injuries. Additionally, you will also need to show evidence that you are not more than 50% responsible. If you do not know where to look or what to ask, you might miss crucial evidence. Additionally, your injuries may prevent you from gathering evidence. This might limit your compensation or allow the court to assign you more than 50% liability for the crash.
That is why you must work with a Houston car accident lawyer, such as the injury lawyers at Sutliff & Stout. We will launch a thorough investigation into the accident by gathering and analyzing evidence, speaking to witnesses, and reviewing police reports.
What Compensation May I Receive for a Car Accident Case?
If you and your accident lawyer can prove that the other driver was negligent and that you are less than 50% responsible for the accident, you may be able to secure compensation. In addition to possibly receiving compensation for vehicle repairs, your attorney may also secure compensation for the following losses:
Medical bills
Lost wages
In-home rehabilitation
Pain and suffering
Mental anguish
However, you must remember to keep proper documentation of your accident expenses to secure a fair settlement. Keep all bills, receipts, and paystubs in a secure location. You should also consider giving your attorney a copy of each and having a digital version on a flash drive. That way, there are always backup copies in case you misplace the originals.
Speak to a Skilled Car Accident Attorney in Texas Today
If you were involved in a car accident because of a drunk driver, do not hesitate to contact the car accident attorneys at Sutliff & Stout. As expert car accident attorneys, we have the experience needed to handle these types of accidents. We will do everything possible to reach a favorable outcome, which may include compensation for vehicle damage. We can negotiate with the other party's insurance company to get you a fair settlement. To schedule a free consultation, call (713) 987-7111 or complete our contact form today.