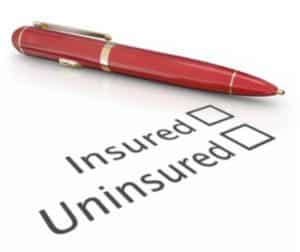 If you're involved in a car accident with an uninsured driver in Texas, you still have options to recover compensation for your losses. There are a few methods to secure reimbursement, depending on three things: your personal auto insurance coverage and the severity of your injuries sustained in the accident.
If you were in a car accident with a driver who was uninsured or underinsured, it's critical that you seek legal counsel from an expert personal injury attorney to ensure you recover all that was lost in the crash. The car accident lawyers at Sutliff & Stout have recovered hundreds of millions for car crash victims and are Board Certified in Personal Injury Trial Law. They will review your case for free and answer all your car accident questions honestly and transparently. Call them to schedule a free and confidential case review after your accident.
3 Methods for Recovering Damages
When you're involved in a car accident in Texas with an uninsured driver, there are three ways to recover damages:
File a claim with your insurance company
Seek compensation from a liable third party
Sue the uninsured motorist for compensation
When you speak with your car accident lawyer, you'll have a clearer understanding of which method will be best in your situation to recover damages. The method that you take depends on a variety of factors that are explained below:
File a Claim with Your Insurance Coverage
If time is of the essence and you want your car fixed as quickly as possible, filing a claim with your insurance coverage is the best way to recover damages. You can submit both a property damage and bodily injury claim to collect damages for your vehicle and medical bills from your sustained injuries after the crash.
If you're making payments on your car and have a bank lien, or if your vehicle is on a lease, you should automatically have enough coverage on your insurance policy for repairs, whether the driver was insured or not. If your vehicle was totaled and you need to replace it, you may not receive the full replacement value from your policy, unless you have gap insurance.
For example, if your car was totaled and your insurance company valued your car at $10,000 but you still owed $12,000 in payments, then that $2,000 would be lost unless you have gap insurance. The gap insurance ensures that you receive the full value of what you owe on your car, so you don't suffer losses.
If you're not making payments on your car and are driving with the bare minimum amount of insurance required in Texas, you may not have enough coverage to file a property and/or bodily injury claim. You will need to have uninsured/underinsured Motorist Coverage (UM/UIM) on your policy to recover losses from an uninsured driver or a hit-and-run accident. If you don't have this coverage, you may have to pursue the following method to recover damages.
Seek Compensation from a Liable Third Party
A liable third party is a person or entity, besides the driver, that's at fault for causing the accident. In Texas, the liable party doesn't automatically mean the driver. It could also be the driver's employer if the driver was on duty and driving a company vehicle. If the driver was intoxicated, the liable party could also be the bar or restaurant that served the driver before getting into their car and causing the accident.
There are various possibilities in which a third party is liable for causing a car accident. Speaking with an experienced car accident lawyer will help you better understand if a third party is responsible for causing the collision with the uninsured driver.
Sue the Uninsured Motorist for Compensation
Suing the uninsured motorist means that your car accident lawyer seeks compensation by going after the uninsured motorists' capital and resources. To do this, your lawyer will have to prove that the other driver's negligent actions are what caused the accident to occur. Texas law mandates that your lawyer must prove the following to recover compensation:
Duty: The uninsured motorist has a legal obligation to protect you and others from injury by not causing an accident.
Breach of duty: The uninsured motorist violated their legal duty to protect you and others.
Cause: The negligence of the uninsured motorist is what caused your injuries or property damage.
Damages: All expenses related to your car accident are considered damages, including medical bills and the cost of fixing or replacing your vehicle.
If your lawyer successfully proves these elements, the judge or jury will award you the amount of money owed that the uninsured motorist must pay in the verdict.
Call Trusted Car Accident Lawyers in Texas After an Uninsured Driver Accident
If an uninsured driver has hit you in Texas, it's critical that you don't delay filing a claim to recover damages. In Texas, victims of car accidents have two years to file a personal injury lawsuit. Working with an experienced car accident lawyer can make this process a smooth one and ensure that you're fully compensated for your damages lost.
At Sutliff & Stout, our board certified personal injury attorneys are dedicated to helping car accident victims in Houston recover full compensation for medical bills, property damage, lost wages, and more. Our legal professionals are here to help you through this difficult time. To schedule a free consultation to discuss your case with an experienced member of our personal injury team, complete an online contact form or call today at (281) 942-8694.